Description
What is used of Ortho Tri Cyclen Lo 28 Days?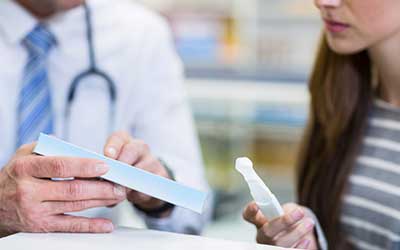 Chemical Name NORGESTIMATE (nor-JES-ti-mate) and ETHINYL ESTRADIOL (ETH-in-il ess-tra-DYE-ole)
Ortho Tri-Cyclen Lo
Ortho Tri-Cyclen Lo is a birth control medicine used for the prevention of undesired pregnancy. Ortho Tri-Cyclen Lo is also used for the treatment of acne in females who have started to have their menstrual periods (15 years of age). This medication is also used for the treatment of symptoms of menopause and regulates periods as well. Ortho Tri-Cyclen Lo contains two female hormones, norgestimate (progestin) and ethinyl estradiol (estrogen), which belong to a class of medications known as hormonal contraceptives. These hormones stop ovulation and alter the vaginal mucus and the uterus lining.
You can buy Ortho Tri-Cyclen Lo from Canada Pharmacy at the best price.
Directions
This information is for Ortho Tri-Cyclen Lo 28 tablets.
Follow your doctor's prescription exactly as it was given. For further directions, read the instruction label given with the pills. Do not alter the quantity of Ortho Tri-Cyclen Lo 28 tablets without your doctor's approval. Do not take the medicine for a lesser or longer period than it is suggested.
Take the pill with or without a meal at the same time each day. You may take this birth control medicine with food if you experience an upset stomach.
If you have diarrhea or vomiting, you must have a backup method of contraception like condoms as diarrhea and vomiting will not let the pill do its job.
Do not skip your pills even if you are not having sexual intercourse very often.
Ingredients
Each tablet of Ortho Tri-Cyclen Lo has the active ingredients:
Norgestimate
Ethinyl estradiol
Inactive Ingredients are:
Carnauba wax
Croscarmellose sodium
Hypromellose
Lactose
Magnesium stearate
Microcrystalline cellulose
Polyethylene glycol
Purified water
Titanium dioxide
Cautions
Before you buy Ortho Tri-Cyclen Lo, check with your medical consultant. This consists of inactive ingredients that might cause undesirable reactions. If you experience any of the side effects listed above, seek immediate medical aid.
Ortho Tri-Cyclen Lo is not for you if:
You are allergic to the active ingredients (estrogen and progestin)
Have a history of heart issues
Have a history of liver issues
You smoke
Are above the age of 34
You have or had cancer
Are pregnant
You are breastfeeding
Side Effects
The adverse reactions of Ortho Tri-Cyclen Lo may include:
Headache
Nausea
Vomiting
Abdominal cramps
Vaginal discharge and irritation
Dizziness
Sore or tender breasts
Nipple discharge
Loss of hair
Increased hair growth
Changes in weight
Changes in appetite
Darkened skin
Improved or worsened acne
Decreased sexual desires
Vaginal bleeding
Product Code : 5501