Description
Otrivin Nasal Spray Uses: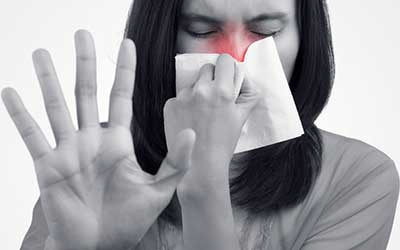 OTRIVIN
Otrivin is a supplement that is used for treating nasal congestion. Nasal congestion also known as a stuffy nose is a condition that is usually caused due to allergies, sinus infections, hay fever, or because of the common cold. A stuffy nose can be quite annoying to deal with. When you get a cold, or your allergies get triggered, the membrane lining that is present in your nasal passage gets inflamed which irritates. The membrane then begins to make more mucus in hopes of flushing out whatever has been causing your irritation, and thus you end up with a stuffed up nose.
This medication is used for providing temporary relief against a congested nose. The medication works by narrowing the blood vessels present in your nasal passageway, thus reducing the swelling and congestion.
Otrivin is available for purchase online on Canada Pharmacy.
Directions
Follow the directions that are mentioned on the package, or use according to your doctor's instructions. Before using this medicine, gently blow your nose first. Place your finger on one of the nostrils and close it.
Keep your head upright and then place the tip of the Otrivin nasal spray into the nostril that is open. Spray the medicine into the nostril that is open while breathing in through your nose. Sniff hard a couple of times to make sure that medication has reached deep into your nose. You can repeat these steps for the other nostril if required. Make sure that you don't spray the medicine into your eyes or in the middle of the nose; into your nasal spectrum.
Once you've used the Otrivin nasal spray, make sure to rinse the tip of the spray with some hot water, you can even use a clean tissue to wipe the tip. Make sure that the water doesn't enter the container, replace the cap after you've used it.
Ingredients
The main ingredient present in Otrivin is Xylometazoline Hydrochloride.
Cautions
While taking Otrivin, adverse side effects may occur; hence, you must consult your doctor before taking the medication. Children below the age of 12 are not to be given this nasal spray; even seniors are advised to seek medical consultation before use as you may experience side effects. Understand that this medication is not to be used excessively.
To ensure your safety, please inform your doctor if you have any of the conditions listed:
If you are pregnant, planning to become pregnant, or are breastfeeding
Taking any monoamine oxidase inhibitors
Drug allergies
Narrow-angled glaucoma
Rhinitis sicca
Heart disease or high blood pressure
Diabetes
Overactive thyroid
Enlarged prostate
Side Effects
Inform your doctor if your condition worsens or persists after three days.
Common side effects include:
Temporary burning
Stinging feeling
Dry nose
A runny nose
Sneezing
Some other rare yet serious side effects include
Dizziness
Nausea
Headaches
Mood swings
Sleepless night
Tremors
Sweating and weakness
Rashes
Swelling
Troubled breathing
This list does not mention all the possible side effects.
IMPORTANT NOTE: The above information is intended to increase awareness of health information and does not suggest treatment or diagnosis. This information is not a substitute for individual medical attention and should not be construed to indicate that use of the drug is safe, appropriate, or effective for you. See your health care professional for medical advice and treatment.
Product Code : 2342