Description
Ovestin HRT cream uses and indications: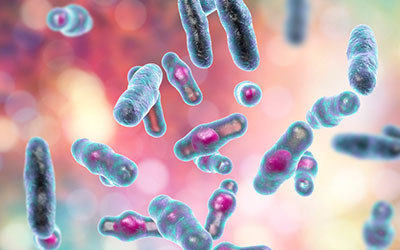 Ovestin HCT Cream
Ovestin HCT cream contains the natural female hormone, oestriol. This cream contains the hormone Estriol which is a naturally occurring estrogen. Ovestin is used by post-menopausal women to relieve local symptoms of the vulva & vagina such as dryness and inflammation of the skin layer. Ovestin is used predominantly for the relief of symptoms caused by atrophy of the lower urogenital tract following the menopause. These include general vaginal/urinary symptoms, recurrent infections of the vagina and lower urinary tract, and mild urinary incontinence.
Ovestin contains the natural hormone estriol, which is a weak estrogen. It treats urogenital symptoms without causing adverse changes to the endometrium, which means that it can be used without a progestogen in women with an intact uterus. The absence of progestogen-induced withdrawal bleeds with Ovestin makes it highly acceptable to women. As well as treating symptoms, the medicine has a preventive effect, having been shown to increase resistance to vaginal infection and inflammation.
Directions
An applicator is supplied with each tube of the cream and this is used to apply Ovestin. For vaginal complaints, the usual dosage is 1 application daily during the first week. Later on, the dose is gradually decreased to, for instance, 1 application twice a week. However, your doctor may prescribe different quantities for other conditions.
Ingredients
Ovestin Cream contains 0.5 mg of estriol in each 0.5 g dose as the active ingredient. It also contains octyldodecanol, cetyl esters wax, glycerol, cetyl alcohol, stearyl alcohol, Polysorbate 60, sorbitan monostearate, lactic acid, chlorhexidine hydrochloride, sodium hydroxide and purified water.
Cautions
Do not use Ovestin Cream if you have or have ever had breast cancer, you are pregnant, and you have any unexplained vaginal bleeding. Avoid using Ovestin if you are allergic to any of the ingredients. Let your doctor know of your medical history to avoid adverse reactions. Stop using Ovestin cream immediately if you have jaundice, a sudden increase in blood pressure, a migraine or severe headaches, or if you get pregnant.
Side Effects
Ovestin may sometimes cause side effects such as:
Local irritation or itching
Swelling and increased tenderness of the breasts
Increased vaginal discharge
Nausea
Swollen ankles or feet
Flu-like symptoms
IMPORTANT NOTE: The above information is intended to increase awareness of health information and does not suggest treatment or diagnosis. This information is not a substitute for individual medical attention and should not be construed to indicate that use of the drug is safe, appropriate, or effective for you. See your health care professional for medical advice and treatment.
Product Code : 11321