Description
Oxytrol Patch Uses and Indications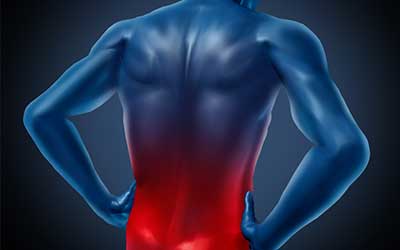 Oxytrol (Oxybutynin)
Bladder medication Oxybutynin, as the name suggests, is used to treat bladder problems. Frequent or urgent need to urinate, urine leakage, increase in nighttime urination all of these are symptoms of an overactive bladder. Bladder problems can cause serious problems as you are unable to go on about your daily routine easily. Frequent urination can cause you to be uneasy all the time; you have to consider the fact that you'll need to visit the washroom again and again before you head over somewhere.
Oxytrol patch is available for purchase online at Canada Pharmacy.
Directions
Use the Oxytrol patch according to the directions prescribed by our doctor. Do not use this medication for a prolonged period. Oxytrol (Oxybutynin) comes with instructions that you must follow. You will have to open the sealed pouch and then remove the protective liner from it.
Apply the patch to your stomach, hip or buttock; make sure that the area you're applying the patch to is dry and clean. Avoid placing the patch on the skin that is irritated, damaged, or has been treated with oil, or will be rubbed by a waistband. Press the patch firmly on the skin with your fingers. You can leave this patch on while taking a shower, swimming, etc. if your patch falls off try sticking it back into its place. In case it doesn't stick back then put on a new one instead.
Make sure that you don't change your patch removal schedule; you can wear a patch for 4 to 5 days; change your patch twice a week. Place the patch on a different place on every application; do not use the same area within a week.
Ingredients
The main ingredient present in this medication is oxybutynin chloride.
Cautions
To ensure your safety, before you use Bladder medication oxybutynin, inform your doctor if you have any of the conditions listed:
If you are pregnant, planning to become pregnant, or are breastfeeding
If you are allergic to oxybutynin
Uncontrolled narrow-angled glaucoma
Intestine disorder
Decreased urination
Liver disease
Kidney disease
Myasthenia prostate
Enlarged prostate
Stomach disorder
Side Effects
Seek medical help if you have any signs of an allergic reaction to Oxybutynin chloride such as:
Hives
Difficulty in breathing
Swelled up face, lips or tongue
Stop using these patches if you experience any of the following side effects:
Little or no urination
Severe constipation
Hallucinations
Vomiting
Uneven heart rate
Dehydration
Dizziness
Itchy skin
Dry mouth
Blurred vision
Diarrhea
Other side effects not mentioned in this list may also be present.
IMPORTANT NOTE: The above information is intended to increase awareness of health information and does not suggest treatment or diagnosis. This information is not a substitute for individual medical attention and should not be construed to indicate that use of the drug is safe, appropriate, or effective for you. See your health care professional for medical advice and treatment.
Product Code : 9640