Description
Ethopropazine Uses and indications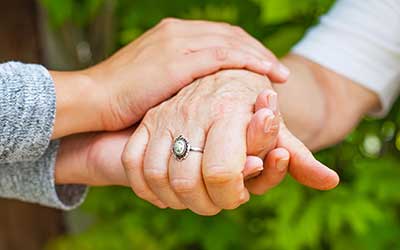 Parsitan (Ethopropazine)
Parsitan medication is used for treating symptoms of Parkinson's disease. It helps in improving muscle control and reduces stiffness. Ethopropazine uses also include reducing other symptoms associated with the disease such as tremor and restlessness. Parsitan medication works by balancing out the chemicals present in the central nervous system.
One thing you must understand is that this medication can be taken even if you are not suffering from the disease mentioned above, hence why you must only take this medication on your doctor's prescription. Do not give this medication to someone else, even if they have the same symptoms as you. Also, do, not stop taking the medicine until you consult your doctor.
You can purchase Parsitan online from Canada Pharmacy.
Directions
Once you are prescribed and buy Parsitan, then the recommended dose for adults is from 100 mg to 500 mg daily; you may divide the dose into 2 or 3 parts, this dose can be taken with or without food.
To control tremors and restlessness that is usually associated with some medications, the prescribed dosage is 100 mg twice a day.
Your doctor will initially prescribe you a lower dose, and gradually your dosage will increase. Take the medications as prescribed by your doctor.
If you miss out on a dose take it as soon as you can and then continue with your regular schedule.
Do not take a double dose in case you missed one.
Ingredients
The active ingredient is Ethopropazine base 50 mg that acts like the Hydrochloride.
Other nonmedical ingredients that this medication includes are carnauba wax, cellulose, magnesium stearate, titanium oxide, sodium oleate, Tartrazine-free, etc.
Cautions
To ensure your safety, inform your doctor if you have any of the conditions listed:
If you are pregnant, planning to become pregnant, or are breastfeeding
Heart disease
Prostate problems
Pyloric obstruction
Side Effects
Seek medical help if you have any signs of an allergic reaction to Parsitan or any other phenothiazine medications. Some side effects of this drug include:
Dizziness
Drowsiness
Dry mouth, throat, or nose
Blurred vision
Loss of memory
Painful urination
Increased heart rate
Decreased sweating
Nausea
Headaches
Fatigue
Muscle cramps
Hallucination
Symptoms of liver disease

This list does not mention all the possible side effects.
IMPORTANT NOTE: The above information is intended to increase awareness of health information and does not suggest treatment or diagnosis. This information is not a substitute for individual medical attention and should not be construed to indicate that use of the drug is safe, appropriate, or effective for you. See your health care professional for medical advice and treatment.
Product Code : 2394