Description
Potaba 500 mg Uses and Indications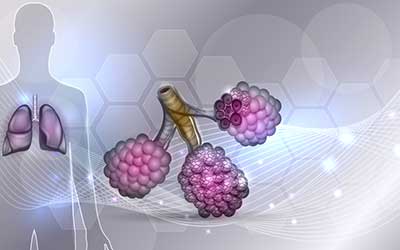 Chemical Name: AMINOBENZOATE POTASSIUM (a-mee-noe-BEN-zoe-ate poe-TAS-ee-um)
Potaba (Aminobenzoate Potassium)
Aminobenzoate Potassium, or Potaba medication as it is more commonly known as, is more of a supplement than a medication as it helps in softening the skin. Potaba is actually a form of Vitamin B and the way it works is that it helps the skin absorb more oxygen which not only softens the skin but also helps to soften up the tissues beneath the skin. Potaba is mostly used to treat diseases which cause hardening of the skin and toughness of the muscles.
This medication, Potaba 500 mg, is available online on Canada Pharmacy.
Directions
It is very important to remember that even though this medication is more like a supplement, it is still treated as a medication which means that it should only be used when prescribed by the doctor. The dosage is also really important as even a little bit more than the prescribed can cause problems for you. It is also recommended that you either take the medicine with a glass of juice or after a light meal so that your blood sugar does not fall below the normal amount.
The best way to take this medicine is to get it in a tablet or a powder form and dissolve that into a liquid that is easy to drink such as water or even tea so that it soothes your throat and does not hurt while going down. The medicine is usually taken 4 times a day, but it is up to the doctor as your prescription can vary depending on a multitude of factors.
Ingredients
This drug is made up of Aminobenzoate Potassium which is scientifically made to produce the best results as this drug can't be found naturally.
Cautions
If you have any kidney diseases or any disorders which affect the sugar in your blood, then tell the doctor beforehand as this medicine can reduce your blood sugar level. It is also worth mentioning to the doctor whether you are pregnant or not as this drug could pass into the breast milk and thus into the baby.
Side Effects
The most serious side effects occur when you have an allergic reaction to the medicine. These effects include breaking out in hives, swelling of the face, and tongue. Some cases also exhibit trouble breathing so if any of these side effects occur, consult your doctor immediately. Other minor side effects include:
Hunger pangs and irritability
Sleepiness and general weakness
Excessive sweating and a faster heartbeat
Fever
Rashes on the skin
Vomiting
IMPORTANT NOTE: The above information is intended to increase awareness of health information and does not suggest treatment or diagnosis. This information is not a substitute for individual medical attention and should not be construed to indicate that use of the drug is safe, appropriate, or effective for you. See your health care professional for medical advice and treatment.
Product Code : 2011