Description
What is Preparation H Cooling Gel?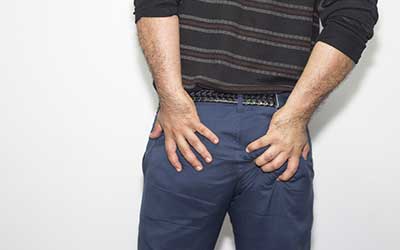 Preparation H Hemorrhoidal Cooling Gel
Preparation H Cooling Gel is used to relieve the symptoms of both internal and external hemorrhoidal. Hemorrhoids are caused by increased pressure in the rectum region that causes the veins surrounding the anus to bulge or swell. It contains a chemical that is decongestant and works by shrinking blood vessels to provide temporary quick soothing relief from symptoms such as painful burning, itching, and discomfort. It also contains substances that lubricate and provides a barrier between irritated skin and stool to reduce discomfort further.
Preparation H hemorrhoidal cooling gel is available for purchase online at Canada Pharmacy. Not only can you enjoy high-quality products, but you can also get your purchase delivered to your house, that too without spending a lot of money!
Directions
This cooling gel needs to be used externally about 3-4 times every day, after each bowel movement. A dispensing applicator is also provided with the cream that enables the user to control the dispersion of the cream. Insert this applicator partway into the anus, making sure it is lubricated enough first and squeeze the tube to release the contents. Rinse and wash the cap thoroughly after each use to avoid infections. Make sure to follow the instructions given to you by your doctor.
Ingredients
This medication contains phenylephrine HCI 0.25% w/w, Witch Hazel 50% w/w.
Non-medicinal ingredients include:
Edetate disodium
Hydroxyethyl cellulose
Parabens
Propylene glycol
Sodium citrate
Sodium metabisulfite
Water
Cautions
All medications should be used with a doctor's recommendation only. Do not overuse or apply too frequently as it may lead to harsh unwanted effects.
For external use only.
Only to be used in the rectum.
This drug should be used by children under 12 years of age only with a doctor's prescription.
Pregnant women should use this cream only with a doctor's recommendation.
Side Effects
There are no major side effects of this medicine, and often users experience no effects at all. Possible side effects of this hemorrhoid cream are:
Mild rectal pain
Rectal burning or itching
Consult a doctor at once if effects aggravate or you experience bleeding while using Preparation H Cooling gel.
IMPORTANT NOTE: The above information is intended to increase awareness of health information and does not suggest treatment or diagnosis. This information is not a substitute for individual medical attention and should not be construed to indicate that use of the drug is safe, appropriate, or effective for you. See your health care professional for medical advice and treatment.
Product Code : 390