Description
What is Preparation H suppositories used for?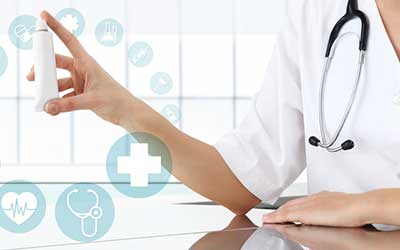 Preparation H Suppositories medicine is used to relieve both internal and external hemorrhoidal symptoms. Hemorrhoids are caused by increased pressure in the rectum region that causes veins surrounding the anus to bulge or swell. This condition can lead to symptoms such as pain, burning, itching, or discomfort when walking or sitting. This medication works by shrinking swollen hemorrhoidal tissue and provides a quick soothing relief by reducing all symptoms.
Thos medicine provides quick temporary relief whereas the formula acts as a barrier between stool and irritated skin to reduce discomfort. It is important to know that this medication provides temporary relief only and should not be used as a cure for hemorrhoids.
You can purchase Preparation H Suppositories with Biodyne online at Canada Pharmacy. Your order will be delivered right to your doorstep with assurance of quality.
Directions
Ensure the skin is clean before using the medicine. Wash and pat dry the rectal region before applying the medicine. Insert a suppository inside the anus at least 3-4 times a day. It is recommended to do so after each bowel movement. Make sure that you use the medicine at night time for sure. Ensure your bowels are empty before you use this medication. Use the medicine regularly for the best of results.
Ingredients
This product consists of two ingredients that are cocoa butter and phenylephrine.
Cautions
All medications should be used with a doctor's recommendation only. Do not overuse or apply too frequently as it may lead to harsh unwanted effects.
For external use only.
Only to be used in the rectal region only.
Do not eat or swallow.
Wash hands with soap and water after each use.
This drug should be used by children under 12 years of age only with a doctor's prescription.
Pregnant women should use this cream only with a doctor's recommendation.
Side Effects
There are no major side effects of this medicine, and often users experience no effects at all. Possible side effects of the hemorrhoid cream are as follows:
Mild rectal pain
Rectal burning or itching
Consult a doctor at once if effects aggravate, and symptoms get too severe. Seek medical help immediately if you experience rectal bleeding.
IMPORTANT NOTE: The above information is intended to increase awareness of health information and does not suggest treatment or diagnosis. This information is not a substitute for individual medical attention and should not be construed to indicate that use of the drug is safe, appropriate, or effective for you. See your health care professional for medical advice and treatment.
Product Code : 393