Description
Prevacid Over The Counter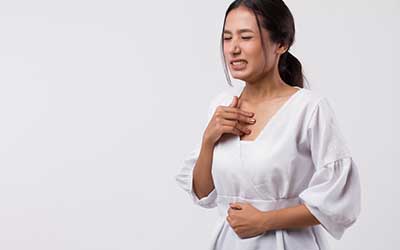 Chemical Name: LANSOPRAZOLE (lan-SOE-pra-zole)
Prevacid over the counter belongs to the class of drugs called PPI that stands for proton pump inhibitors. It is used to treat issues related to the stomach and esophagus such as acid reflux, ulcers, etc. It treats symptoms such as heartburns, acidity, cough, and difficulty in swallowing. It works by reducing the quantity of acid produced by the stomach as well as healing damage caused by the acid to the stomach and esophagus to reduce risks of stomach ulcers and esophageal cancer.
Prevacid generic can be purchased online from Canada Pharmacy. You can get it delivered to your house too, at the best rate. There won't be any shipping hassles either. Also, the quality of the medicine is guaranteed.
Directions
This medication needs to be taken orally with a glass full of water. The usual dosage is once, daily. Swallow Prevacid OTC capsule as a whole, do not break or chew or bite. If you experience discomfort while swallowing, you may empty the contents into a spoonful of applesauce or yogurt and eat this mixture. Do not prepare the mixture for later use as it may disintegrate the drug completely.
Ingredients
Prevacid is available in 2 dosage forms of 15 mg as well as 30 mg. It contains lansoprazole according to the dosage required.
It also contains:
Cellulosic polymers
Colloidal silicon dioxide
D&C Red No. 28
FD&C Blue No. 1
FD&C Green No. 3
FD&C Red No. 40
Gelatin
Magnesium carbonate
Methacrylic acid copolymer
Polyethylene glycol
Polysorbate 80
Starch
Sucrose
Sugar spheres
Talc
Titanium dioxide
Cautions
Follow all directions mentioned on the medicine label if you are self-treating.
Proton pump inhibitors tend to increase the risk of bone fractures, particularly with prolonged use.
Do not overdose or use too frequently.
Pregnant women should use this drug only with a prescription by their health care provider.
The drug passes through breast milk. Breastfeeding mothers should use this medicine after discussing all possible outcomes with a doctor.
Side Effects
Common side effects of Prevacid over the counter are as follows:
A headache
Nausea
Upset stomach leading to constipation, gas, diarrhea, etc.
Abdominal pain
Do consult your doctor if any of the side effects are experienced.
IMPORTANT NOTE: The above information is intended to increase awareness of health information and does not suggest treatment or diagnosis. This information is not a substitute for individual medical attention and should not be construed to indicate that use of the drug is safe, appropriate, or effective for you. See your health care professional for medical advice and treatment.
Product Code : 10367