Description
Previcox Used and Indications: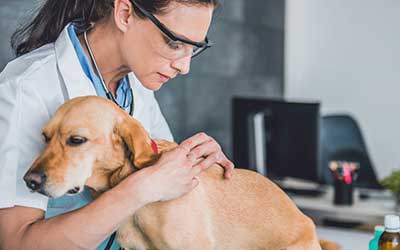 Previcox
Previcox is from the family of drugs known as NSAIDs. NSAID stands for non-narcotic, non-steroidal anti-inflammatory drugs. Previcox is used for dogs to relieve pain and inflammation due to osteoarthritis. It may also be used to help control postoperative pain and inflammation that may be caused due to soft-tissue and orthopedic surgery. Previcox 277 is a fast-acting medication. It can be easily given to your pet with food. It is easy to chew and swallow and is liked by dogs as well because of its pleasant BBQ flavor.
You can purchase the medicine online from Canada Pharmacy at reasonable rates. Your order will be delivered to your doorstep without any trouble. Also, the quality is guaranteed.
Directions
Previcox 277 mg needs to be given to your pet orally. The usual dose is one chew per day. The medication needs to be given to pets according to their weight. The recommended dose is 2.27 mg per lb.
Ingredients
The active ingredient of Previcox is Firocoxib.
The medicine is available in dosage forms of 57 mg and 227mg. So you can opt for whichever is suitable for your pet or is prescribed by the veterinarian.
Cautions
All medications need to be used by a doctor's recommendation only. Do not alter dosages or use too frequently.
For use in dogs only.
Not to be used in dogs that are sensitive to NSAIDs.
Not suitable for human use.
Keep away from children and other house pets.
Administer pet during or after the medicine is given to keep track of any allergic reactions or possible gastrointestinal upsets.
Not to be used in dogs weighing less than 12.5 pounds.
The medicine should be used in pregnant or lactating dogs only by the doctor's recommendation.
Do not overdose, alter dosages or skip any dosages.
Side Effects
Previcox for dogs needs to be given according to the dosage prescribed by the doctor. Possible side effects of this medicine are:
Stomach upsets
Vomiting
Loss of appetite
Diarrhea
Lethargy
Weakness
Weight loss
Increased thirst or changes in urination
Skin irritation
Allergic reactions such as swelling of the face, eyes, and nose, hives, trouble breathing, etc.
IMPORTANT NOTE: The above information is intended to increase awareness of health information and does not suggest treatment or diagnosis. This information is not a substitute for individual medical attention and should not be construed to indicate that use of the drug is safe, appropriate, or effective for you. See your health care professional for medical advice and treatment.
Product Code : 9524