Description
What is the drug Prezista used for?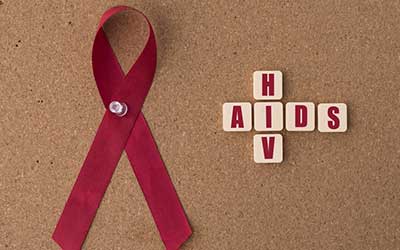 Prezista (Darunavir)
Prezista medication belongs to the class of drugs known as protease inhibitors. It is used along with other medicines to treat HIV infection. HIV stands for human immunodeficiency virus, is a virus that attacks an individual's immune system. This makes the infected person's body unable to fight infections and make it increasingly susceptible to other disease and even AIDS. Darunavir tablets work by decreasing the HIV in your body to improve the body's immune system and prevent other HIV symptoms such as infections, cancer, etc. from occurring.
You can purchase Prezista from the comforts of your own home by visiting Canada Pharmacy. Just place your order online and get your medicines delivered right to your doorstep, without paying a lot of money! The quality of your order is assured. Furthermore, your information remains safe.
Directions
The medicine needs to be taken through the mouth (orally) with a full glass of water or milk. The recommended dose is usually once or twice, daily. Darunavir tablets need to be taken along with other medications. It is also important to swallow it as a whole and not chew, bite or break the tablet.
Ingredients
Prezista medication contains darunavir ethanolate equivalent to 100 mg darunavir.
It also contains:
Citric acid monohydrate
Hydrochloric acid (for pH adjustment)
Hydroxypropyl cellulose
Masking flavor
Methylparaben sodium
Microcrystalline cellulose
Purified water
Sodium carboxymethylcellulose
Strawberry cream flavor
Sucralose
Cautions
This medicine should not be used as a cure for HIV.
Not for use by children younger than 3 years of age due to serious side effects.
Pregnant women should Prezista medication only with a doctor's recommendation.
HIV can pass through breast milk, do not breastfeed.
This medicine cannot prevent transmission of HIV through unprotected sex, sharing of needs, razor or toothbrush, etc. Be cautious at all times.
Side Effects
Common side effects of Darunavir tablets are as follows:
Nausea
A headache
Stomach upset such as vomiting, diarrhea, etc.
Abdominal pain
Skin rash or itching
Change in location of body fat
Seek medical help at once in case any of these symptoms worsen or persist for an unusual amount of time.
IMPORTANT NOTE: The above information is intended to increase awareness of health information and does not suggest treatment or diagnosis. This information is not a substitute for individual medical attention and should not be construed to indicate that use of the drug is safe, appropriate, or effective for you. See your health care professional for medical advice and treatment.
Product Code : 10176