Description
What is Procardia XL used for?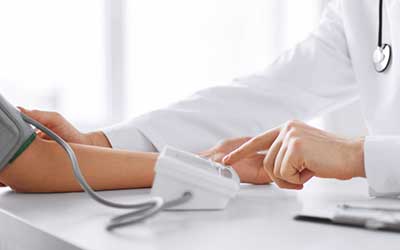 Procardia XL is used to help prevent chest pain or angina. This may also allow you to exercise more and help decrease the frequency of angina attacks. The generic name for Procardia XL is Nifedipine, and this drug belongs to a class of medication known as calcium channel blockers.
This drug works by relaxing blood vessels allowing the blood to flow more easily. This drug must regularly be taken to allow it to be more effective. This drug should not be used to treat chest pains when they occur. It is available in two dosages; Procardia XL 30 mg and Procardia XL 60 mg.
You can purchase Nifedipine ER 30 mg and Nifedipine ER 60 mg online from Canada Pharmacy.
Directions
This medication is to be taken orally usually 3 times daily. You can take this drug with or without food or as directed by your doctor.
Swallow this medication completely but do not crush, chew, or break the capsule.
The dosage of this drug depends on the severity of your medical condition and your response to treatment. Your physician may gradually increase the dosage, do not increase the prescribed dose without his approval.
Use this drug regularly to get more benefits. Make sure to take this drug at the same time every day.
Ingredients
The ingredients include:
Glycerin
Peppermint oil
Polyethylene glycol
Soft gelatin capsules (which contain Yellow 6, and may contain Red Ferric Oxide and other inert ingredients)
Water
Cautions
Do let your physician know about the medical treatments and medicines you are using.
Let your doctor know if you have any allergies before using it especially Nifedipine.
Tell your doctor about the medical history of the family and your medical history.
Side Effects
Some common side effects of this drug include:
Dizziness
Flushing
Weakness
Swelling of ankles or feet
Constipation
Headache
If these side effects start to worsen, let your doctor know.
If you experience any of the following serious side effects as mentioned below, visit your doctor right away.
Fast or irregular pounding of the heart
Fainting
Vision changes
Keep in mind that your doctor has prescribed you this medication because its benefits to you are greater than the risk of side effects. Many people who use this medication do not have serious side effects.
IMPORTANT NOTE: The above information is intended to increase awareness of health information and does not suggest treatment or diagnosis. This information is not a substitute for individual medical attention and should not be construed to indicate that use of the drug is safe, appropriate, or effective for you. See your health care professional for medical advice and treatment.
Product Code : 9492