Description
What is the use of Procoralan?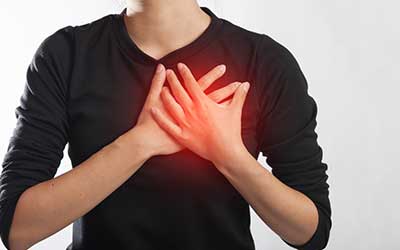 Ivabradine 5 mg is used for patients who have heart problems such as chronic heart failure, and they need help to prevent this condition from getting worse. Heart failure is a condition where your heart does not pump blood properly.
This medication works by making the heart beat slowly, and it should not be used if you have a slow and resting heartbeat, low blood pressure, or if your heart failure has gotten slightly worse.
You can find an affordable Procoralan 5 mg price online at Canada Pharmacy.
Fact Table

Formula

C27H36N2O5

License

US DailyMed, EU EMA

Bioavailability

40%

Legal status

Rx-Only

Chemical Name

Ivabradine

Elimination half-life

2 hours

Dosage (Strength)

5mg, 7.5mg

Pregnancy

Contraindicated

Brands

Corlanor

Protein binding

70%

PubChem CID

132999

MedlinePlus

a615027

ChEBI

85966

ATC code

C01EB17

DrugBank

DB09083

KEGG

D07165

Routes of administration

By mouth
Directions
Make sure that you read the patient information leaflet available from your pharmacist before you start taking Ivabradine 5 mg.
This medication is to be taken orally with food as directed by your physician. It can usually be taken twice a day.
The dosage of this drug depends on the severity of your medical condition and your response to treatment. Do not increase the prescribed dose without your physician's approval.
Using too much of this drug can increase your risk of side effects which is why your physician may direct you to start this drug with a low dose and then increase it gradually.
Use this drug regularly to get more benefits. Make sure to take this drug at the same time every day.
Ingredients
The ingredients include:
Lactose monohydrate
Maize starch
Maltodextrin
Magnesium stearate
Colloidal silicon dioxide
Hypromellose
Titanium dioxide
Glycerol
Magnesium stearate
Polyethylene glycol 6000
Yellow iron oxide
Red iron oxide
Cautions
Avoid eating grapefruit or drinking grapefruit juice with this drug as this may increase the chance of side effects.
Do let your physician know about the medical treatments and medicines you are using.
Let your doctor know if you have any allergies before using it.
Tell your doctor about the medical history of the family as well as your history, too.
Side Effects
Some common side effects of this drug include dizziness or tiredness.
Keep in mind that your doctor has prescribed you this medication because its benefits to you are greater than the risk of side effects. Many people who use this medication do not have serious side effects, however, if you find your vision change slightly or you start seeing bright colored halos, visit your doctor immediately.
A very serious allergic reaction to this drug is very rare.
IMPORTANT NOTE: The above information is intended to increase awareness of health information and does not suggest treatment or diagnosis. This information is not a substitute for individual medical attention and should not be construed to indicate that use of the drug is safe, appropriate, or effective for you. See your health care professional for medical advice and treatment.
Product Code : 11575