Description
What is a Proventil inhaler used for?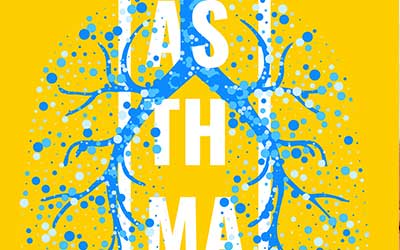 Albuterol sulfate inhaler is a bronchodilator used to treat or prevent the symptoms of asthma, emphysema, and other breathing conditions. This medicine is also used to prevent the symptoms of exercise-induced asthma. It may also be used to treat other conditions as determined by your doctor.
Proventil HFA 90 mcg inhaler can be easily bought online at Canada pharmacy at the best possible rates. Your order, with guaranteed quality, will be delivered right to your doorstep.
Directions
Follow the directions for using this medicine provided by your doctor.
Before using this medicine, be sure that the canister is properly inserted into the inhaler unit and shake well. Exhale slowly and deeply. Unless your doctor has told you otherwise, position the mouthpiece between your lips and try to rest your tongue flat. As you start to take a slow, deep breath, press the canister and mouthpiece together at the same time to administer a dose of this medicine. Continue inhaling slowly and deeply and hold your breath for as long as comfortable, then exhale slowly through pursed lips or your nose.
If more than 1 inhalation is to be used, wait a few minutes and repeat the above process. Do not miss any doses. If you miss a dose of this medicine use it as soon as possible. If it is almost time for your next dose, skip the missed dose and go back to your regular dosing schedule.
Ingredients
The ingredients include:
Microcrystalline suspension of albuterol sulfate in propellant HFA-134a (1,1,1,2-tetrafluoroethane)
Ethanol
Oleic acid
Cautions
Do not take this medicine if you have had an allergic reaction to it or are allergic to any ingredient in this product.
Do not exceed the recommended dose.
Avoid large amounts of caffeine-containing foods and beverages.
If you plan on becoming pregnant, discuss with your doctor.
Do not breastfeed while taking this.
Side Effects
Be aware of possible:
Nervousness
Tremors
Headache
Difficulty sleeping
Nausea
Chest pain
Fast or irregular heartbeat
New or worsening wheezing
Swelling of your hands, legs, face, lips, eyes, throat, or tongue
Difficulty swallowing
Hoarseness
Symptoms of an allergic reaction including rash, itching, swelling, dizziness, or trouble breathing
IMPORTANT NOTE: The above information is intended to increase awareness of health information and does not suggest treatment or diagnosis. This information is not a substitute for individual medical attention and should not be construed to indicate that use of the drug is safe, appropriate, or effective for you. See your health care professional for medical advice and treatment.
Product Code : 9496