Description
What is Pulmicort Flexhaler used for?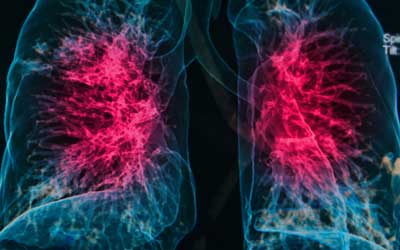 Budesonide is an artificial glucocorticoid steroid similar to the natural hormone hydrocortisone or cortisol produced by the adrenal glands. It is used to treat asthma by inhalation. These steroids have anti-inflammatory properties that lower inflammation and hyperreactivity of airways caused due to asthma. When budesonide is inhaled, it goes directly to the inner lining of the airways; thus, reducing the inflammation and making it easier to breathe.
Although some improvement can be seen in the symptoms of asthma within 24 hours, it might take a few weeks to feel the full benefits this medicine. It should not be used to relieve a sudden asthma attack.
A Plumicort Flexhair (Budesonide inhaler) is available for purchase online at Canada Pharmacy.
Directions
Pulmicort Flexhaler can be used by children who are 6 years or older. The maximum benefits of this inhaler can be seen after using it for a couple of weeks. For the treatment of mild asthma, one treatment daily is enough while the usual dosage in adults is 2 to 4 puffs twice a day.
Ingredients
The active ingredient in budesonide inhaler is corticosteroid.
Cautions
Inhalation of high doses of glucocorticoid steroids may result in a decrease in the formation of bones and increase the risk of osteoporosis and fractures. It may also suppress the body's natural ability to produce glucocorticoid in the adrenal gland.
Side Effects
The most common side effects of this inhaler are wheezing or mild cough. These effects can be minimized with the use of a bronchodilator inhaler before using the budesonide inhaler.
A fungal infection of the throat known as thrush may be experienced by some people who use the budesonide inhaler without the spacer device. The risk of this infection is higher in adults than in children.
In some cases, sore throat or hoarseness may be experienced. To reduce the risk of such problems, rinse your mouth with water and use a spacer device after each use.
A less common side effect is an alteration in voice in some cases. Hypersensitivity reactions that can result due to inhaled budesonide are:
Rash
Dermatitis
Contact
Anaphylaxis
Angioedema
Bronchospasm and
Itching
Discontinue use if you experience any of these reactions.
IMPORTANT NOTE: The above information is intended to increase awareness of health information and does not suggest treatment or diagnosis. This information is not a substitute for individual medical attention and should not be construed to indicate that use of the drug is safe, appropriate, or effective for you. See your health care professional for medical advice and treatment.
Product Code : 12771