Description
Pulmicort Nebules Inhaler Uses: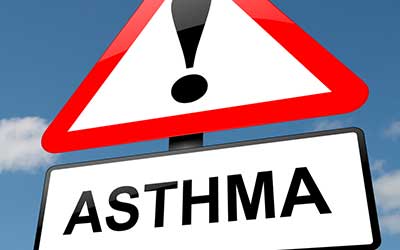 Chemical Name: BUDESONIDE (byoo-DESS-oh-nide)
Pulmicort Nebules is an inhaler that is used for the treatment of asthma. Asthma is a common disease where the airways of the lungs become inflamed and narrow making it very hard to breathe. It can be caused by an allergy to smoke, house dust mites, air pollution, or any other thing that can cause irritation to the lungs.
Pulmicort belongs to the class of drugs known as corticosteroids which help to reduce inflammation in different parts of the body. Regular use of Pulmicort is important to prevent an asthma attack. It can also be used to treat croup in children and infants.
Pulmicort Nebules is available for purchase online at Canada Pharmacy.
Directions
Pulmicort is not a rescue drug that is why it should not be used to treat a severe asthma attack. Avoid this medicine if you are allergic to milk proteins. Consult your physician if the symptoms of asthma do not improve after 2 weeks of using this medicine.
Ingredients
Budesonide is the active ingredient in Pulmicort Nebules.
Cautions
Read the medication guide that comes with this drug carefully for effective and safe use. Follow the directions for cleaning and priming the inhaler device. Use the inhaler device provided with the medicine. Do not immerse the inhaler device in the water. Rinse your mouth with water after every use. Your doctor might feel it necessary to check your bone mineral density and vision while you are using this drug. Usually, a combination of drugs is needed to treat asthma.
Follow the instruction of your doctor carefully regarding dosage of all medications. Do not change the medication or its dosage without your doctor's advice.
Side Effects
Contact your doctor immediately if you experience the following serious side effects:
Sores or white patches on your lips or inside the mouth
Nausea, vomiting
Ear pain, body aches
Worsening asthma symptoms
Eye swelling or pain, tunnel vision or blurred vision
Breathing problems
Feeling lightheaded
Low adrenal gland hormones
Some common side effects are:
Back pain, headache
Red, watery, and itchy eyes
Nosebleed
Fever, cough, sore throat
Sneezing, runny or stuffy nose
Stomach pain, diarrhea, and loss of appetite
IMPORTANT NOTE: The above information is intended to increase awareness of health information and does not suggest treatment or diagnosis. This information is not a substitute for individual medical attention and should not be construed to indicate that use of the drug is safe, appropriate, or effective for you. See your health care professional for medical advice and treatment.
Product Code : 1758