Description
Information About Questran Lite Medicine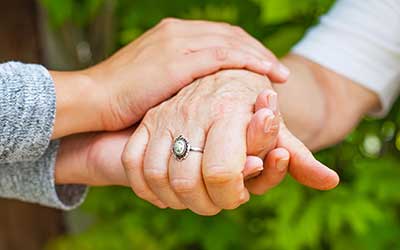 Questran Lite (Cholestyramine)
This particular medicine is also termed as a "bile acid-binding resin." As the name suggests, this particular medicine works by removing bile acid from your body. Apart from this, Questran Lite is also used to treat patients who are suffering from high cholesterol levels. This medicine helps in lowering your cholesterol levels by developing more bile acid in people who suffer from high levels of cholesterol. This acid is made by using cholesterol found in the blood.
Primarily, this particular medicine is to be used with a proper routine diet plan. It works better that way. Also, when your cholesterol is in the normal range or at a lower level if you suffer from high cholesterol, it will also reduce the risk of strokes and heart attacks.
Cholestyramine medication is also known to treat itching. You can easily go ahead and order Cholestyramine 4 g from Canada Pharmacy.
Directions
Use this medicine as it has been prescribed to you by your doctor.
Usually, this particular medicine is given orally once or twice a day, depending upon the condition of the patient.
Use the spoon provided to scoop the medicine powder. Mix the powder with water, milk or juice and then drink it immediately. Do not swish the medicated liquid around in your mouth as it may damage your teeth.
Rinse the glass with additional liquid to ensure that you take the complete dose.
Take your other medications either 1 hour prior to taking the other medicines or take Cholestyramine after 4 to 6 hours of taking other medicines.
Ingredients
The active ingredient found in Questran Lite is Cholestyramine.
Cautions
Inform your doctor:
If you are allergic to Questran Lite's ingredients or if you have any other allergies
Of your medical history including constipation, kidney disease, and hemorrhoids
If you are diabetic
Of any other medications you are taking
If you are pregnant or breastfeeding
Cautions not listed may also exist.
Side Effects
Be aware of:
Constipation
Stomachache
Nausea/vomiting
Unusual bleeding
Rapid breathing
Confusion
Rash
Itching
Dizziness
Difficulty breathing
Swelling of throat, tongue or face
Abdominal pain
Unexplained bruising
Gas
The side effects not listed may also exist. In case these side effects occur, you should consult your doctor immediately.
IMPORTANT NOTE: The above information is intended to increase awareness of health information and does not suggest treatment or diagnosis. This information is not a substitute for individual medical attention and should not be construed to indicate that use of the drug is safe, appropriate, or effective for you. See your health care professional for medical advice and treatment.
Product Code : 12114