Description
What is the drug ranexa used for?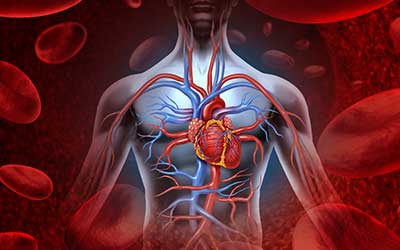 Ranexa is a medication used for treating angina issues. An anti-anginal medication like this is used for relieving the symptoms of an angina attack. It improves the blood flow, allowing the heart to work efficiently. This medication is not to be used during an angina attack; instead, it is used for reducing the risks of an angina attack and complications such as heart attacks and strokes. Rexena medication is used for treating people who suffer from chronic chest pain.
You can go ahead and purchase Raxena online from Canada Pharmacy.
Directions
Take Ranexa generic medication as prescribed by your doctor. Your doctor may start off by prescribing you a smaller dosage, Raxena ER 500 mg tablet, and may increase it later. This medication is not to be used for a prolonged period. Ranexa medication can be taken without food. Extended-release tablets are not meant to be crushed, chewed or broken; therefore you must swallow the tablet whole.
Do not change your dose or your medication schedule without consulting your doctor. Bear in mind that this medication is not to be taken during an angina attack.
Ingredients
The active ingredient present in both Ranexa 500 mg and Ranexa 1000 mg is Ranolazine.
Cautions
To ensure your safety, inform your doctor if you have any of the conditions listed:
If you are pregnant, planning to become pregnant, or are breastfeeding
Heart rhythm disorder
Liver disease
Kidney disease
A family history of long QT syndrome
Ranexa is not meant to be taken with some particular drugs. If you use these medicines, then make sure to let your doctor know. Your doctor may have to change your treatment plan.
Antifungal medication
HIV medication
AIDS medication
Tuberculosis medication
Seizure medication
Tell your doctor your history and if you have any other health concerns or are taking certain medications for treatment.
Side Effects
Seek medical help if you happen to notice any signs of an allergic reaction to Raxena. Some side effects of this drug include:
Allergic reactions
Lightheadedness
Headaches
Chest pains
Dizziness
Nausea
Constipation
Irregular heartbeat
Kidney problem
Little or no urination
Swelling of feet
Difficulty in breathing
This list does not mention all the potential side effects.
IMPORTANT NOTE: The above information is intended to increase awareness of health information and does not suggest treatment or diagnosis. This information is not a substitute for individual medical attention and should not be construed to indicate that use of the drug is safe, appropriate, or effective for you. See your health care professional for medical advice and treatment.
Product Code : 9722