Description
What is rapaflo 8 mg used for?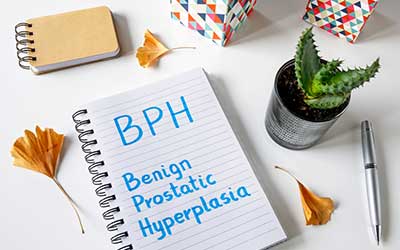 Rapaflo is a medication that belongs to the group of medication known as alpha blockers. It is a medication that is used by men who suffer from enlarged prostate. As you age, you experience different signs of aging, one of the sings of aging that men experience is an enlarged prostate. An enlarged prostate leads to a weak urinary system, difficulty in urinating, frequent urination, etc. Rapaflo medication is used to treat these symptoms of enlarged prostate. This medication does not shrink the prostate; instead, it helps in relaxing the prostate and bladder muscles. It helps in relieving symptoms of an enlarged prostate, such as the urgent need to urinate, difficulty in urinating, etc.
You can buy this medicine online from Canada Pharmacy.
Directions
The Rapaflo 8 mg tablet is to be taken orally, once a day with a meal. You need to swallow the capsule whole, but if you have difficulty doing so then sprinkle the contents of the entire capsule on a tablespoon and swallow it right away. Make sure not to chew the mixture, and drink some cold water after each dose. If you experience severe dizziness after taking this medication, then consult your doctor. Your doctor may change your medication schedule and may advise you to take it at nighttime with some food.
Take the prescribed Rapaflo generic dosage. Do not stop taking the medication or increase the dose until your doctor tells you to. Also, do not change the medication schedule by yourself either. This medication needs to be taken regularly.
Ingredients
The active ingredient present in the Rapaflo 8 mg capsule is Silodosin.
Cautions
To ensure your safety, inform your doctor if you have any of the conditions listed:
Allergies
Kidney disease
Liver disease
Low blood pressure
Cataracts
Glaucoma
Before undergoing any surgery, tell your doctor if you take this medication. This medicine makes one feel dizzy; hence it should not be taken with marijuana or alcohol.
Side Effects
Seek medical help if you have any signs of an allergic reaction to Silodosin 8 mg. Some side effects of this drug include:
Dizziness
Lightheadedness
Ejaculation problems
Fainting
Prolonged erection
Allergic reaction
Rashes
Swelling
Trouble breathing
These are some of the possible side effects that one might experience.
IMPORTANT NOTE: The above information is intended to increase awareness of health information and does not suggest treatment or diagnosis. This information is not a substitute for individual medical attention and should not be construed to indicate that use of the drug is safe, appropriate, or effective for you. See your health care professional for medical advice and treatment.
Product Code : 11545