Description
Migraine Medicine Relpax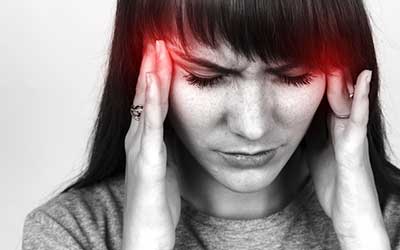 Chemical Name: ELETRIPTAN (el-e-trip-tan)
Relpax is a medication that belongs to the group of medications called triptans. Triptan is a drug that is used to treat migraines that are classified as acute. This drug helps in stopping a migraine attack right after it beings. Once the migraine has stopped, this drug then helps in alleviating migraine symptoms that include nausea, pain, vomiting, and sensitivity to sound and light. Triptans stimulate a neurotransmitter found in the brain called serotonin; this helps by reducing the inflammation and constricts the blood vessels thereby, stopping the migraine. Relpax helps in relieving the pain; however, it does not prevent future migraines from occurring.
This medicine, Replax, is available for purchase online at Canada Pharmacy.
Directions
Relpax migraine medication is taken orally; you can take it with or without food. The dosage depends on your condition; you have to take the medicine as soon as you feel the signs of a migraine. In case you don't feel better after one dose, or your headache comes back, then you can take another dose after a two-hour gap. Do not change your dosage without asking your doctor; this medication should not be used for a prolonged period.
Ingredients
The active ingredient present in Relpax 40 mg tablets is Eletriptan Hydrobromide.
Cautions
To ensure your safety, inform your doctor if you have any of the conditions listed:
If you are pregnant, planning to become pregnant, or are breastfeeding
Allergic
Blood circulation problem
Certain types of headaches
Heart problems
Liver disease
Seizure
Stroke
High blood pressure
High cholesterol
Diabetes
Postmenopausal
This medication tends to make one feel dizzy and drowsy; hence, one should avoid drinking alcohol and refrain from using marijuana when taking this drug. Before undergoing any surgery, let your doctor know that you are using this drug beforehand.
Side Effects
Seek medical help if you have any signs of an allergic reaction to Eletriptan 40 mg medication.
Some side effects include:
Nausea
Numbness
Fatigue
Drowsiness
Dizziness
High blood pressure
Some other serious side effects include:
Blue fingers, toes, and nails
Cold hand and feet
Chest tightness
Pain
Pressure
Symptoms of a heart attack
Irregular heartbeat
Fainting
Severe abdominal pain
Bloody diarrhea
Signs of a stroke
Blurred vision
Hallucination
Twitching muscles
Fever
Rashes
Swelling
Troubled breathing
The mentioned side effects are not complete; there may be some other side effects that one might face as well.
IMPORTANT NOTE: The above information is intended to increase awareness of health information and does not suggest treatment or diagnosis. This information is not a substitute for individual medical attention and should not be construed to indicate that use of the drug is safe, appropriate, or effective for you. See your health care professional for medical advice and treatment.
Product Code : 6864