Description
Remeron rd Uses and Indocations: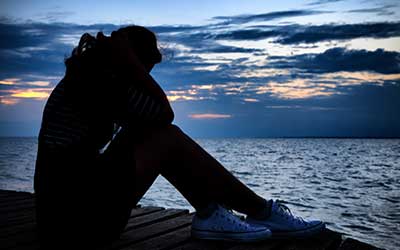 Chemical Name: MIRTAZAPINE (mir-TAZ-a-peen)
Remeron RD belongs to the class of medications known as antidepressants. These drugs help in relieving the symptoms of depression that include feeling low, insomnia, loss of appetite, and lack of interest in activities that one would usually enjoy. When one has depression, there are certain chemicals present in the brain that are not normally balanced. Antidepressants help in balancing out these chemicals once again. Mirtazapine OD also helps in balancing out the chemicals present in the brain and relieving one from depression and its symptoms.
You can easily purchase Remeron RD online from Canada Pharmacy at the best price.
Directions
Take this medication according to how your doctor has directed you. Your doctor may initially start off with a smaller dosage and may later increase it, depending on your condition. You may be prescribed Mirtazapine 15 mg per day in the starting; this can then be increased to 30 mg and, if required, to 45 mg per day. The medication must be taken in the evenings before you go to bed. You have to swallow the tablets whole with some water; the tablets are not to be chewed. This medication is also available in rapidly-dissolving tablet form as well.
Place the tablet on your tongue and let it dissolve. Then swallow it. When taking out the medicine from the packaging, make sure your hands are dry and immediately place it on your tongue. Do not change the dosage and do not take a double dose in case you do miss one.
Ingredients
The active ingredient present in Remeron RD is Mirtazapine.
Inactive ingredients include corn starch, lactose, hydroxypropyl cellulose, and colloidal silicon dioxide.
Cautions
To ensure your safety, inform your doctor if you have any of the conditions listed:
If you are pregnant, planning to become pregnant, or are breastfeeding
Blood disorders
Diabetes
Kidney disease
Liver disease
Neuroleptic malignant syndrome
Seizures
Serotonin syndrome
Side Effects
Seek medical help if you happen to notice any signs of an allergic reaction to Remeron RD.
Some side effects you should know about include:
Constipation
Dry mouth
Dizziness
Drowsiness
Headaches
Increased appetite
Fatigue
Nausea
Muscle pain
Weight gain
Other severe side effects include:
Liver problem
Infections
Anxiety
Difficulty in urinating
Pancreatitis
Rashes
Hallucination
Unusual bruising
Low body sodium
High blood sugar
Blurred vision
Seizures
Tremors
These are not all the adverse effects one might face.
IMPORTANT NOTE: The above information is intended to increase awareness of health information and does not suggest treatment or diagnosis. This information is not a substitute for individual medical attention and should not be construed to indicate that use of the drug is safe, appropriate, or effective for you. See your health care professional for medical advice and treatment.
Product Code : 9425