Description
What is Requip XL Medication used for?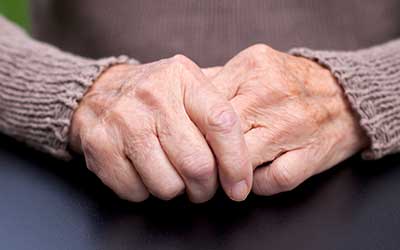 Requip XL is a dopamine agonist used to treat Parkinson's disease. It may also be used to treat other conditions as determined by your doctor. Requip XL is a non-ergoline dopamine agonist that works by helping to restore the balance of dopamine in the brain and is used to treat symptoms of Parkinson's disease, such as stiffness, tremors, muscle spasms, and poor muscle control. Requip XL can also be used to treat restless legs syndrome.
The Requip XL cost of 2 mg 30 tablets at Canada Pharmacy is the most affordable in the market.
Directions
Requip XL tablets should be taken once daily. Follow the exact dosage prescribed by your doctor. Do not alter the dosage without consulting your doctor.
Ingredients
Requip XL 2mg, 4 mg, and 8 mg contain ropinirole 2 mg, ropinirole 4 mg and ropinirole 8 mg as an active ingredient, respectively.
The inactive ingredients include:
Hypromellose 2208
Hydrogenated castor oil
Carmellose sodium
Povidone K29-32
Maltodextrin
Magnesium stearate
Lactose monohydrate
Anhydrous colloidal silica
Mannitol (E421)
Ferric oxide yellow (E172)
Cautions
Contact your doctor immediately if you experience anxiety, blood in the urine, blurred vision, chest pain, confusion, decreased coordination, fainting, falling asleep during the daytime or normal daily activities, irregular heartbeat.
Also, inform the doctor if you experience hallucinations, impotence, joint stiffness or pain, nightmares, numbness or tingling of the skin, severe or persistent headache or dizziness, shortness of breath, swelling of the arms or legs, uncontrolled muscle movements, or unusual skin growths or change in the appearance of a mole.
Side Effects
Side effects that may occur while taking Requip XL include:
Constipation
Dizziness
Drowsiness
Fatigue
Headache
Increased sweating
Diarrhea
Dry mouth
Sweating
Lightheadedness
Loss of appetite
Nausea
Insomnia
Sore throat or flu-like symptoms
Stomach pain or upset
Tiredness
Vomiting
Weakness

If the side effects persist or worsen, contact your doctor immediately.
In case of any allergic reactions such as hives, difficulty breathing, swelling of your face, lips, tongue, or throat, you need to get immediate medical help.
In case of any serious side effects, seek immediate medical help. Severe side effects include:
Feeling like you might pass out
Fever
Stiff muscles
Confusion
Sweating
Fast or irregular heartbeats
Hallucinations
Fall asleep during a daily activity
Fainting
Tremors
Tight feeling in your chest
Trouble breathing
IMPORTANT NOTE: The above information is intended to increase awareness of health information and does not suggest treatment or diagnosis. This information is not a substitute for individual medical attention and should not be construed to indicate that use of the drug is safe, appropriate, or effective for you. See your health care professional for medical advice and treatment.
Product Code : 11339