Description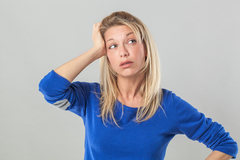 Chemical Name: CYCLOSPORINE (SYE-kloe-spor-een)

CYCLOSPORINE, or RESTASIS, is used to increase tear production in people with dry eye disease. It is used in a class of medications called immunomodulators. It works by decreasing swelling in the eye to allow for tear production.


RESTASIS Reviews
Find RESTASIS reviews from real users and customers of Canada Pharmacy below. In addition to RESTASIS reviews, read the Directions, Side Effects, and Cautions.
Why Buy CYCLOSPROINE or Buy RESTASIS online?
When considering where to buy CYCLOSPORINE (RESTASIS), we recommend shopping online to find the lowest available price. Shopping online is also easy and convenient, with delivery direct to your doorstep. If you want to buy RESTASIS online, check out the Canada Pharmacy pricing above.
Canada Pharmacy also offers a Lowest Price
Guarantee
, so you can minimize your RESTASIS cost.
See the RESTASIS reviews below, from Canada Pharmacy customers who have bought the medication.
RESTASIS Cost
RESTASIS cost varies depending on where it is purchased. Buy it online to easily compare price points. There is also a better chance of receiving a RESTASIS coupon online, opposed to waiting for instore sales.
RESTASIS Coupon
Sign up
with Canada Pharmacy to receive a RESTASIS coupon when it becomes available. If available, it will be emailed to Canada Pharmacy customers who buy their medications online. At this time there is no RESTASIS Coupon offered directly on the website.
Directions
Take RESTASIS exactly as prescribed by your doctor. Follow patient instructions for safe and effective use. Wash your hands before using eyedrops.
Cautions
To make sure you can safely take RESTASIS, patients should thoroughly discuss their medical history with their doctor. This medication should not be used if you have certain medical conditions. Before using RESTASIS, consult your doctor if you have:
allergies to RESTASIS or if you have any other allergies
an eye infection
This medication should be used only when clearly needed during pregnancy. It is not known whether this drug passes into breast milk. Discuss the risks and benefits with your doctor.
Side Effects
Most medications can cause side effects which can be defined as an unwanted response to a medication when it is taken in normal doses. Side effects can range from mild or severe, temporary or permanent. Side effects are not experienced all patients who take this medication. Many side effects can be managed, and others may go away over time.
Common side effects may include burning, itching, stinging, redness or pain of the eyes, overflow of tears, red eyes, eye discharge, blurred vision or other vision changes and felling that something is in the eye.
Serious side effects are not expected to occur during treatment with RESTASIS.
This is not a complete list of side effects and others may occur. Call your doctor for medical advice about additional side effects.


IMPORTANT NOTE: The above information is intended to increase awareness of health information and does not suggest treatment or diagnosis. This information is not a substitute for individual medical attention and should not be construed to indicate that use of the drug is safe, appropriate, or effective for you. See your health care professional for medical advice and treatment.
Product Code : 9592