Description
What is sildenafil citrate?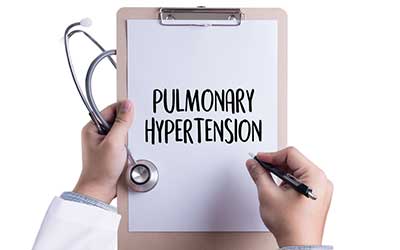 Revatio 20 mg tablets are now approved for the treatment of pulmonary arterial hypertension (PAH). Revatio relaxes muscles found in the walls of blood vessels and increases blood flow to particular areas of the body. Revatio is used to treat pulmonary arterial hypertension and improve exercise capacity in men and women.
You can buy sildenafil citrate and Revatio generic from Canada Pharmacy at the best rates.
Directions
Use Revatio exactly as it was prescribed to you. Make sure that you follow the exact directions and do not alter the dosage of the medicine. The medicine is usually taken 3 times a day, with a gap of 4 to 6 hours. You need to store Revatio at room temperature away from moisture and heat. If you miss a dose, take it immediately as you remember it or if it is time for your next dose, skip the missed dose.
Ingredients
Each revatio 20 mg contains 20 mg of sildenafil citrate.
The inactive ingredients include:
Microcrystalline cellulose
Anhydrous dibasic calcium phosphate
Croscarmellose sodium
Magnesium stearate
Hypromellose
Titanium dioxide
Lactose monohydrate
Triacetin
Cautions
Avoid the use of grapefruit products while taking Revatio as it may lead to unwanted side effects. Allow a gap of 24 hours between doses. Sildenafil can decrease blood flow to the optic nerve of the eye, causing sudden vision loss. Stop using sildenafil and get emergency medical help if you have sudden vision loss.
Side Effects
Less serious side effects may include:
Warmth or redness in your face, neck, or chest
Stuffy nose
Headache
Memory problems
Upset stomach
Back pain
In case of following side effects, seek immediate medical help:
You become dizzy or nauseated
You experience pain, numbness, or tingling in your chest, arms, neck, or jaw
You have an allergic reaction
In case of a serious side effect, contact your doctor. Some Serious side effects include:
Sudden vision loss
Ringing in your ears or sudden hearing loss
Chest pain or heavy feeling
Pain spreading to the arm or shoulder
Nausea
Sweating
General ill feeling
Irregular heartbeat
Swelling of your hands, ankles, or feet
Shortness of breath
Vision changes
Feeling lightheaded
Fainting
Penis erection that is painful or lasts 4 hours or longer.
IMPORTANT NOTE: The above information is intended to increase awareness of health information and does not suggest treatment or diagnosis. This information is not a substitute for individual medical attention and should not be construed to indicate that use of the drug is safe, appropriate, or effective for you. See your health care professional for medical advice and treatment.
Product Code : 10141