Description
Buy Revia Medication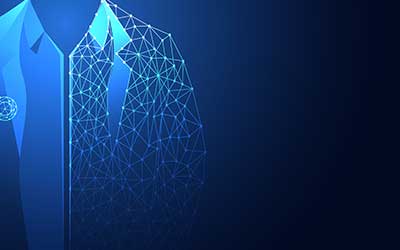 Chemical Name: NALTREXONE (nal-TREX-zone)
Revia medication is used to help people who have a narcotic or alcohol addiction to stay drug-free. It also reduces the desire to drink alcohol when it is used along with a treatment program that includes counseling, support, and lifestyle changes.
You can buy Revia from Canada Pharmacy to get the most authentic medicine at the best rates.
Directions
Consume Revia usually 50 mg once daily or as directed by your doctor. However, your doctor may prescribe a higher dose (100-150 mg) to be taken every 2-3 days to make it easier to schedule clinic visits. Preferably, it should be taken with food to avoid nausea or upset stomachs.
Take this medication as directed. Do not alter the dosage without your doctor's approval. Store it at room temperature in a dry place.
Ingredients
Revia contains naltrexone 50 mg as an active ingredient.
The inactive ingredients include:
Colloidal silicon dioxide
Crospovidone
Hydroxypropyl methylcellulose
Lactose monohydrate
Magnesium stearate
Microcrystalline cellulose
Polyethylene glycol
Polysorbate 80
Synthetic red iron oxide
Synthetic yellow iron oxide
Titanium dioxide
Fact Table

Formula

C20H23NO4

License

US FDA

Bioavailability

5-60%

Legal status

US: RX Only

Chemical Name

Naltrexone

Elimination half-life

4 hours

Dosage (Strength)

50mg (30 tablets)

Pregnancy

Consult a doctor

Brands

Revia

Protein binding

20%

PubChem CID

5360515

MedlinePlus

a685041

ChEBI

7465

ATC code

N07BB04

DrugBank

DB00704

KEGG

D05113

Routes of administration

Topical
Cautions
Let your doctor about any allergies and its signs you had, like rash, hives, itching, shortness of breath, wheezing, a cough, swelling of the face, lips, tongue, or throat; or any other signs. Let your doctor know of all the other medicines you might be taking to make sure there may be no adverse drug interactions. Make sure to have blood work checked as you have been told by the doctor.
Do not drink alcohol while taking Revia. Avoid taking pain drugs as they will not work. Do not take 2 doses at the same time or extra doses. In case of an overdose, contact your doctor immediately.
Side Effects
Side effects that may occur while taking this medication include:
Upset stomach
Anxiety
Nervousness
Muscle or joint pain
Restlessness
Irritability
Feeling lightheaded
Fainting
Increased thirst
Weakness or tiredness
Insomnia
Decreased sex drive
Impotence
Difficulty having an orgasm
In case of any of these serious side effects, contact your doctor immediately:
Blurred vision or eye problems
Fast heartbeat
Mood changes
Hallucinations
Confusion
Nausea
Low fever
Loss of appetite
Dark urine
Clay-colored stools
Jaundice
Ear pain
Skin rash or itching
Wheezing
Difficulty breathing
IMPORTANT NOTE: The above information is intended to increase awareness of health information and does not suggest treatment or diagnosis. This information is not a substitute for individual medical attention and should not be construed to indicate that use of the drug is safe, appropriate, or effective for you. See your health care professional for medical advice and treatment.
Product Code : 1779