Description
Revolution for dogs & Revolution for Cats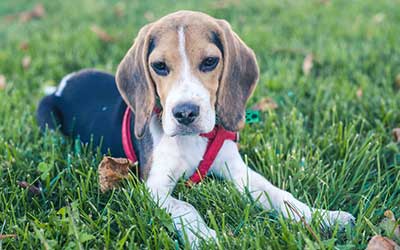 This is a spot on type product for the control of fleas, heartworm, and mites. It needs to be applied monthly to the skin between the shoulder blades. Revolution medication works on pets by penetrating the skin and entering the bloodstream. This is a very safe and effective product.
You can buy Revolution for dogs and Revolution for cats from Canada Pharmacy. They come in the following forms for difference pet sizes:
Small up to 5lbs
Medium - 10 -20kg/20-45lbs
Large - 20-40 kg/45-88lbs
This medicine is available as both a 3 pack and a 6 pack. You can buy Revolution for the best price from Canada Pharmacy and have your ordered delivered right to your doorstep. Your ordering information remains secure.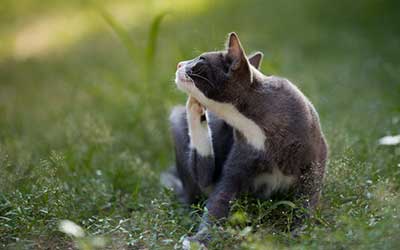 Directions
To use this medicine, part the hair on the back of the animal at the base of the neck in front of the shoulder blades until the skin is visible. Place the tip of the tube on the skin and squeeze the tube 3 or 4 times to empty its entire contents directly onto the skin in one spot. Keeping the tube squeezed, drag it away from the liquid and lift to remove.
Check the tube to ensure that it is empty. Do not massage the product into the skin. The medicine should be stored below 30°C.
Ingredients
The active ingredient of Revolution is selamectin.
Fact Table

Formula

C43H63NO11

License

US FDA

Bioavailability

40.5%

Legal status

US: RX Only

Chemical Name

Selamectin

Elimination half-life

11 days in dogs, 8 days in cats

Dosage (Strength)

Pink Kittens 0-5lbs (3 ampules), Pink Puppies 0-5lbs (3 ampules), Pink Kittens and Puppies (3 ampules), Blue Cats 5-15 lbs (3/6/12 ampules), Purple Dogs 5-10 lbs (3/6/12 ampules), Brown Dogs 10-20 lbs (3/6/12 ampules), Red Dogs 20-40 lbs (3/6/12 ampules), Green Dogs 40-85 lbs (3/6/12 ampules)

Pregnancy

Consult a doctor

Brands

Revolution, Stronghold, Revolt

Protein binding

-

PubChem CID

9578507

MedlinePlus

-

ChEBI

177562

ATC code

QP54AA05

DrugBank

DB11459

KEGG

D05813

Routes of administration

Topical
Cautions
Do not use selamectin in animals allergic to it. Do not use on puppies or kittens under 6 weeks of age. Use with caution in sick, weak, or underweight animals. Do not apply to wet hair. Herding dog breeds and collies may have a reaction to the active ingredient selamectin if given over the recommended dose.
When using Revolution for dogs, the dogs should be tested for existing heartworm disease prior to using selamectin. In case of an overdose, seek immediate medical help. It is safe to use in breeding, lactating, and pregnant cats and dogs.
Side Effects
Side effects when using Revolution pet meds may include:
Temporary hair loss
Loss of appetite
Drooling
Vomiting
Diarrhea
Drowsiness
Rapid breathing
Increased heart rate
Muscle tremors
IMPORTANT NOTE: The above information is intended to increase awareness of health information and does not suggest treatment or diagnosis. This information is not a substitute for individual medical attention and should not be construed to indicate that use of the drug is safe, appropriate, or effective for you. See your health care professional for medical advice and treatment.
Product Code : 11896