Description
Rilutek 50mg Uses and Indications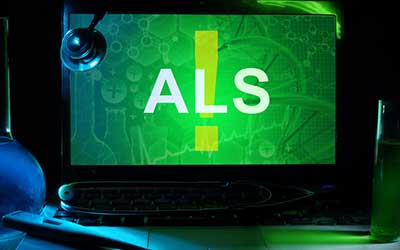 Chemical Name: RILUZOLE (RIL-yoo-zole)
Rilutek is used to slow the progress of amyotrophic lateral sclerosis (ALS or Lou Gehrig's disease). Rilutek may also delay the need for a tracheostomy (breathing tube), but is not a cure for ALS. Riluzole works by decreasing your body's levels of glutamate, an amino acid that affects nerves that send messages from your brain to your muscles. People with amyotrophic lateral sclerosis may have very high levels of glutamate, which can damage these nerve cells.
The medicine, Rilutek, is available for purchase online at Canada Pharmacy.
Directions
Follow the directions for using this medicine provided by your doctor. Take Riluzole tablets on an empty stomach at least 1 hour before or 2 hours after eating. Take this medicine at the same time every day. Store this medicine at room temperature in a tightly-closed container, away from heat and light.
If you miss a dose of this medicine, skip the missed dose and go back to your regular dosing schedule. Never take 2 doses at once.
Ingredients
Each Rilutek 50 mg tablet contains 50 mg of riluzole and the following inactive ingredients:
Anhydrous dibasic calcium phosphate
Colloidal silicon dioxide
Croscarmellose sodium
Hypromellose
Magnesium stearate
Microcrystalline cellulose
Polyethylene glycol
Titanium dioxide
Cautions
You should not use this medication if you are allergic to Riluzole. Let your doctor know your medical history and other medicines that you are taking. Be careful if you drive or do anything that requires you to be alert. In order to ensure that this medication is not causing harmful effects, your blood will need to be tested often. Avoid caffeine as it may cause too much Riluzole to build up in your body. Smoking cigarettes may make the medication less effective.
Side Effects
Side effects that may occur while taking this medication include:
Dizziness
Tiredness
Weakness
Drowsiness
Upset stomach or stomach pain
Diarrhea
Muscle weakness or aches
Muscle stiffness
Numbness or tingly feeling in or around your mouth
Mild nausea
Constipation
Headache
Runny nose
Loss of appetite
Headache
Stop using Riluzole and call your doctor at once if you have any serious side effect such as:
Nausea
Stomach pain
Low fever
Loss of appetite
Dark urine
Clay-colored stools
Jaundice
Fever, chills, body aches, and other flu symptoms
Chest discomfort
Dry cough
Trouble breathing
Cough with yellow or green mucus or stabbing chest pain
IMPORTANT NOTE: The above information is intended to increase awareness of health information and does not suggest treatment or diagnosis. This information is not a substitute for individual medical attention and should not be construed to indicate that use of the drug is safe, appropriate, or effective for you. See your health care professional for medical advice and treatment.
Product Code : 7180