Description
S Adenosyl 225 Uses and Indications: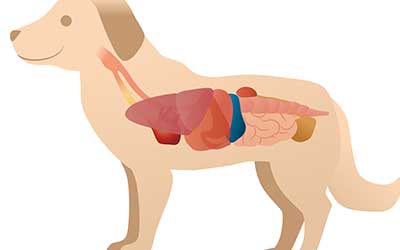 S-Adenosyl-225 also known as SAMe is an enteric-coated combination of SAMe, B-complex, vitamins, antioxidants, and amino acids. This drug is used for small dogs and cats to help improve their liver metabolic activity and to restore proper liver function.
These anti-oxidants help in neutralizing oxygen free radicals, the B-vitamins help in providing nutritional support to your pet all the while ensuring energy metabolism and proper protein. Amino acids in this drug help in stimulating glutathione synthesis and reduce oxidative destruction whereas Vitamin B-6 helps in synthesizing of cysteine.
This drug is formulated to support and help maintain proper liver function and metabolic activity. These chewable tablets help in protection against stomach acids and allow S-Adenosyl-225 to reach the small intestine for proper absorption.
This medicine is available for purchase online at Canada Pharmacy.
Directions
S-Adenosyl-225 is to be taken orally. Make sure to give this medication on an empty stomach.
These tablets are highly palatable and will be accepted by your pet immediately. The patented clove shape of these tablets makes sure that a precise dosage reaches them to the quarter.
The dosage of this drug depends on the severity of your pet's medical condition and its response to treatment as well as its body weight.
If you want to divide the tablet, place the tablet on a hard surface with its face down. Apply gentle pressure with your finger on the center of the pill once, and this will divide the tablet into two equal parts. If you want to divide the pill into a quarter, then repeat the operation on the halved tablet.
Ingredients
The ingredients include
S-Adenosyl Methionine
Quercetin
N-Acetyl L Cysteine
L-Taurine
Zinc Ascorbate
Glycyrrhizinate Ammonium (Licorice Root Extract,)
Vitamin B3
Vitamin B5
Vitamin B6
Vitamin B1
Vitamin B2
Cautions
It is not proven if this drug is safe to use in pet's who are pregnant or animals envisioned for breeding.
If your pet's condition worsens, take him to the vet immediately.
Take caution when using this drug with anti-depressants.
In case of overdose tell your doctor immediately.
Side Effects
There are no serious side effects reported for this S Adenosyl 225 medication yet. However, this drug may cause nausea.
Make sure to keep it away from the eyes. If this drug has been overdosed, contact your veterinarian immediately.
IMPORTANT NOTE: The above information is intended to increase awareness of health information and does not suggest treatment or diagnosis. This information is not a substitute for individual medical attention and should not be construed to indicate that use of the drug is safe, appropriate, or effective for you. See your health care professional for medical advice and treatment.
Product Code : 11775