Description
What is S3 soft chews used for?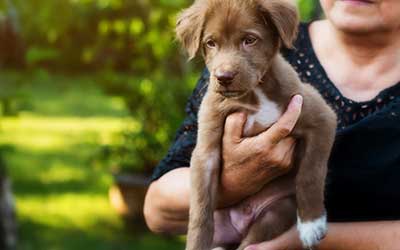 This is a comprehensive joint health and synovial support supplement combining Glucosamine, MSM, Creatine, Omega-3 Fatty Acids, Antioxidants, Vitamins and Minerals in a highly palatable beef flavored chew.
It is for use in dogs only. S3 soft chews are recommended for supporting joint function and flexibility, and help strengthen joint cartilage. This medicine has been formulated with a synergistic blend of antioxidants and Omega-3 Fatty Acids (EPA and DHA) in a palatable soft chew.
You can purchase it from Canada Pharmacy at the best rates.
Directions
Medicine can be given during or after mealtime.
Initial Administration (4 to 6 week period)
5 to 15 lb. - 1/2 chew daily
16 to 30 lb. - 1 chew daily
31 to 60 lb. - 2 chews daily
61 to 100 lb. - 4 chews daily
Over 100 lb. - 5 chews daily
Maintenance Administration
5 to 15 lb. - 1/2 chew every other day
16 to 30 lb. - 1/2 chew daily
31 to 60 lb. - 1 chew daily
61 to 100 lb. - 2 chews daily
Over 100 lb. - 2 1/2 chews daily
Ingredients
The active ingredients per 7.2g soft chew include:
500 mg Glucosamine HCl (shellfish)
500 mg Methylsulfonylmethane (MSM)
250mg Creatine Monohydrate
150 mg Perna Canaliculus
130 mg Proprietary blend of Alpha Lipoic Acid
Citrus Bioflavonoids
Grape Seed Extract
Manganese Sulfate
Selenium
Zinc Sulfate
9 mg Eicosapentaenoic Acid (EPA)
5mg Docosahexaenoic Acid (DHA)
6 mg Ascorbic Acid (Vitamin C)
25 IU Vitamin E.
The inactive ingredients are:
Chicken Meal
Corn Starch
Dried Chicken Liver
Glycerin
Lactic Acid
Lecithin
Maltodextrin
Mixed Tocopherols
Potassium Sorbate
Sodium Benzoate
Soybean Oil
Wheat Flour
Cautions
Safe use in pregnant animals or animals intended for breeding has not been proven. Consult with your veterinarian before using this product in animals:
With clotting disorders
Being treated with anticoagulant medications
With diabetes or any metabolic disorder causing hyperglycemia
With a history of urinary tract stones
With known allergies to shellfish
If lameness worsens, discontinue use of S3 soft chews and contact your veterinarian. Administer during or after the animal has eaten to reduce the incidence of gastrointestinal upset.
Side Effects
There are chances of very few or no side effects. But in case of an allergic reaction or any other adverse reactions, contact your vet immediately.
IMPORTANT NOTE: The above information is intended to increase awareness of health information and does not suggest treatment or diagnosis. This information is not a substitute for individual medical attention and should not be construed to indicate that use of the drug is safe, appropriate, or effective for you. See your health care professional for medical advice and treatment.
Product Code : 10826