Description
Samsca Tablet Uses: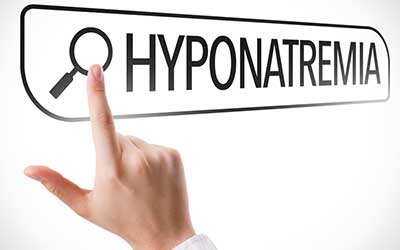 Samsca tablet belongs to the family of drugs known as vasopressin receptor antagonists. It is used in the treatment of conditions where there are low levels of salt (sodium) in the blood like heart failure and certain hormonal imbalances. Samsca acts by lowering the levels of this specific hormone, which is responsible for the regulation of water and salt in the body. If the high levels of the hormone are not corrected, it will result in low sodium values and retention of water.
Samsca medication is used to treat hyponatremia (low levels of sodium in the body). It does so by increasing the urinary output without causing the body to lose too much sodium. Thus, in doing so, the body gets rid of the extra water, leading to a gradual increase to normal levels of sodium in the blood.
Samsca can be easily purchased from Canada Pharmacy and be delivered to your doorstep.
Directions
Samsca should be taken as prescribed by your doctor. Usually, it is taken orally, with or without food, once a day or as directed by your physician. It should not be taken for more than 30 days as excess usage can cause liver damage or even death.
It is vital that to avoid dehydration caused by Samsca, keep drinking water available at all time and drink whenever you feel thirsty. Avoid alcoholic drinks at all costs.
The initial dose of Samsca is 15 mg orally once a day. Maintenance dose is 30 mg once daily, with maximum daily dose even up to 60 mg.
Ingredients
Active ingredient (comes in 2 strengths):
Tolvaptan 15mg
Tolvaptan 30mg
Cautions
Before starting your treatment with Samsca, consult your doctor on the following conditions.
Kidney problems
Urinary problems
Liver disease especially cirrhosis
If on a diuretic pill
Malnourished
Heavy alcohol drinker
Pregnancy
Breastfeeding
Side Effects
Immediately consult your physician if the following adverse effects of Samsca develop.
Problems with speech or muscle control
Trouble swallowing
Trouble moving your arms or legs
Confusion, mood changes
Seizure
Weakness, lightheadedness
Liver problems like upper stomach pain, tiredness, vomiting, loss of appetite, jaundice, dark urine
Dehydration symptoms like thirst, feeling hot, unable to urinate, heavy sweating
Dry mouth
Increased thirst or urination
Hunger, fruity breath
Blurred vision
Constipation
Weakness
IMPORTANT NOTE: The above information is intended to increase awareness of health information and does not suggest treatment or diagnosis. This information is not a substitute for individual medical attention and should not be construed to indicate that use of the drug is safe, appropriate, or effective for you. See your health care professional for medical advice and treatment.
Product Code : 11608