Description
What is Savella medication online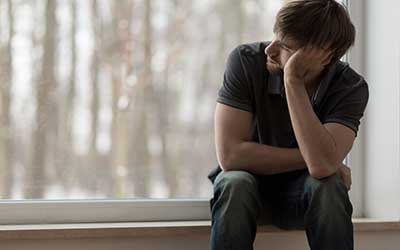 Savella medication is used to treat pain that can be caused by a condition known as fibromyalgia which affects the tendons, ligaments, muscles, and supporting tissues.
This drug is a serotonin-norepinephrine reuptake inhibitor that works by restoring the balance of some natural substances in the brain. These chemicals are known as neurotransmitters.
Doctor's also recommended Savella for depression treatment.
Savella 100mg us available for purchase online at Canada Pharmacy.
Directions
Savella medication is to be taken orally, and it can be taken with or without food, as directed by your physician. If you suffer from nausea, then take this medication with food. This drug can usually be taken 2 times a day.
The dosage of this drug depends on the severity of your medical condition and your response to treatment. To reduce the risk of side effects, your physician may advise you to start this drug at a low dose and then gradually increase it over 2 to 4 weeks.
Use this drug regularly to get more benefits. Make sure to take this drug at the same time every day. Do not stop using this drug without consulting your doctor and also do not overuse this drug either.
If you have been using this drug for a long period of time, withdrawal symptoms may occur if you suddenly stop this medication. To prevent these symptoms from happening, your doctor may advise you to decrease your dosage gradually.
Ingredients
This medication includes:
Dibasic calcium phosphate
Povidone
Carboxymethylcellulose calcium
Colloidal silicon dioxide
Magnesium stearate
Talc
Cautions
Do let your physician know about the medical treatments and medicines you are using.
Let your doctor know if you have any allergies before using it.
Tell your doctor about the medical history of the family and your medical history.
Side Effects
Some common side effects of Savella medication include:
Nausea
Vomiting
Dry mouth
Constipation
Dizziness
Increased sweating
Headache
Hot flashes
Keep in mind that your doctor has prescribed you this medication because its benefits to you are greater than the risk of side effects. Many people who use this medication do not have serious side effects.
However, if you undergo any serious side effects as mentioned below, then notify your doctor immediately.
Fast pounding of the heart
Decreased interest in sex
Difficulty in urinating
Yellowing of skin and eyes
Easy bruising or bleeding
IMPORTANT NOTE: The above information is intended to increase awareness of health information and does not suggest treatment or diagnosis. This information is not a substitute for individual medical attention and should not be construed to indicate that use of the drug is safe, appropriate, or effective for you. See your health care professional for medical advice and treatment.
Product Code : 10212