Description
Seasonale uses and interactions: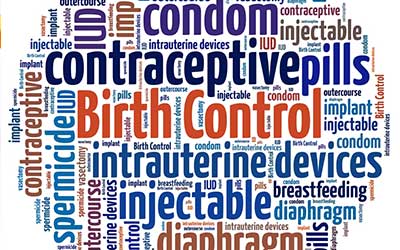 Chemical Name: LEVONORGESTREL(LEE-voe-nor-jess-trel)and ETHINYL ESTRADIOL(ETH-in-il ess-tra-DYE-ole)
Seasonale birth control is a hormone medication and is used to prevent pregnancy. This drug contains 2 hormones; estrogen and progestin. It works by preventing the release of an egg during the menstrual cycle.
It also helps in making the vaginal fluid thicker which helps in preventing sperms from reaching the egg to fertilize, and this drug also changes the uterine lining to prevent the attachment of a fertilized egg. If the egg does not attach to the lining, it will pass out of the body.
Apart from being used as a contraceptive, Seasonale birth control is also used to make periods more regular, decrease blood loss, treat acne, and decrease the risk of you getting ovarian cysts.
You can buy Seasonale birth control from Canada Pharmacy. When you buy Seasonale from Canada Pharmacy, you can rest assured that you only get a genuine product.
Directions
This medication is to be taken at least once a day and must be taken orally. Use this drug regularly to get more benefits. Make sure to take this drug at the same time every day.
It is crucial that you continue with this drug as prescribed by your doctor. Follow the package instructions and start with the first tablet and don't forget to take them in the exact order.
Keep in mind that pregnancy may occur if you skip a pill, start a pack late, or take the pill at a different time than usual. 
Ingredients
It includes Levonorgestrel, ethinyl estradiol, and estrogen.
Cautions
Keep in mind that this drug does not protect you or your partner against sexually transmitted diseases.
Do let your physician know about the medical treatments and medicines you are using.
Let your doctor know if you have any allergies before using it, especially to ethinyl estradiol or levonorgestrel.
Tell your doctor about the medical history of the family and your medical history.
Side Effects
Some common side effects of this Seasonale birth control include:
Nausea
Vomiting
Headache
Bloating
Breast tenderness
Swelling of ankles
Weight change
Vaginal bleedings
If any of the above-mentioned side effects start to worsen, let your doctor know immediately.
Keep in mind that your doctor has prescribed you this medication because its benefits to you are greater than the risk of side effects. Many people who use this medication do not have serious side effects.
However, if you undergo any serious side effects as mentioned below, then visit your doctor right away.
Lumps in breast
Severe stomach pain
Dark urine
Heavy bleeding
IMPORTANT NOTE: The above information is intended to increase awareness of health information and does not suggest treatment or diagnosis. This information is not a substitute for individual medical attention and should not be construed to indicate that use of the drug is safe, appropriate, or effective for you. See your health care professional for medical advice and treatment.
Product Code : 9351