Description
Senna Medicine uses and indications: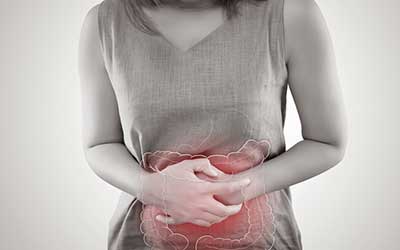 Senna is a laxative, approved by the FDA. It is used to treat constipation and also to help clear the bowel before diagnostic tests such as colonoscopy.
Senna medication is used for irritable bowel syndrome, weight loss, and hemorrhoids. This medication contains chemicals known as sennosides. Sennosides irritate the bowel lining which in turn produces a laxative effect.
Senna is available for purchase online at Canada Pharmacy. Your order will be delivered to your doorstep.
Directions
Senna medication is to be taken orally, with or without food as directed by your physician. It can usually be taken once or twice a day as prescribed by your doctor.
The dosage of this drug depends on the severity of your medical condition and your response to treatment.
Use this drug regularly to get more benefits. Make sure to take this drug at the same time every day. Do not stop using this drug without consulting your doctor and also do not overuse this drug either.
In case of overdose, visit your doctor immediately.
Ingredients
The ingredients are:
Sennosides
Croscarmellose sodium
Dicalcium phosphate
Hypromellose
Magnesium stearate
Microcrystalline cellulose
Mineral oil
Cautions
Avoid using this product if you have diarrhea or abdominal pain.
If you get watery-stool or diarrhea, then discontinue the use of this medication.
Do let your physician know about the medical treatments and medicines you are using.
Let your doctor know if you have any allergies before using it.
Tell your doctor about the medical history of the family and your medical history.
Side Effects
Senna medication is safe for most adults and children over the age of 2 when taken orally. Some common side effects of this medication include stomach discomfort, cramps, and diarrhea.
Senna can be very unsafe if taken by mouth for a long period of time and in high doses. It is advised not to use this drug for more than two weeks. Longer use of this drug can cause your bowel to stop working normally and might make it depend on laxatives.
Long-term use of this drug can also cause changes in the amounts of electrolytes in the body.
Keep in mind that your doctor has prescribed you this medication because its benefits to you are greater than the risk of side effects. Many people who use this medication do not have serious side effects.
IMPORTANT NOTE: The above information is intended to increase awareness of health information and does not suggest treatment or diagnosis. This information is not a substitute for individual medical attention and should not be construed to indicate that use of the drug is safe, appropriate, or effective for you. See your health care professional for medical advice and treatment.
Product Code : 11628