Description
What is SERC medication used for?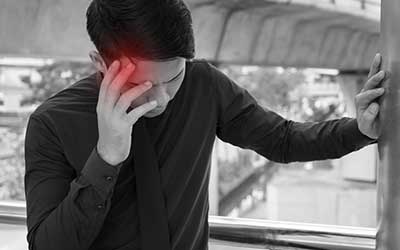 Chemical Name: Betahistine (BAY-ta-HIS-teen)
Serc medication is also known as Betahistine. This drug belongs to a group of drugs that are used to treat vertigo which is often associated with Meniere's disease.
Vertigo is a condition that causes you to have a sensation of movement or rotation whereas Meniere's disease is a problem in the inner ear that causes vertigo. Its symptoms include ringing in ears, loss of hearing, or a headache.
Betahistine tablets help in decreasing the pressure in the ear. You can purchase this medicine online from Canada Pharmacy.
Directions
Serc medication is to be taken orally. The prescribed dosage for Betahistine tablets in adults is 24 mg to 48 mg maximum. This drug can be given in divided doses 2 or 3 times.
This medication is advised to be given with food to prevent you from getting an upset stomach.
The dosage of this drug depends on the severity of your medical condition and your response to treatment. If your doctor has prescribed you a certain dose, do not change it yourself.
Do not increase your dosage or take this medication more than the prescribed amount. Do not stop using this drug without consulting your doctor.
Use this drug regularly to get more benefits. Make sure to take this drug at the same time every day. Do not stop using this drug without consulting your doctor. In case of missing or skipping a dose, continue with your regular dosage schedule. Do not increase or double the dose to make up for the dose that you missed.
Ingredients
The ingredients are:
Betahistine
Citric acid
Colloidal anhydrous silica
Mannitol
Microcrystalline cellulose
Talc
Cautions
Do not dispose of this medication in wastewater.
Store this drug at room temperature and keep it out of children's reach.
Side Effects
Some common side effects of this drug include:
Bloating
Headache
Heartburn or indigestion
Nausea
Vomiting
Keep in mind that your doctor has prescribed you this medication because its benefits to you are greater than the risk of side effects. Many people who use this medication do not have serious side effects.
However, if you undergo any serious side effects as mentioned below then notify your doctor immediately.
Signs of a serious allergic reaction (e.g., swelling of face or throat, hives, or difficulty breathing)
Itching
Rash
Stomach pain
IMPORTANT NOTE: The above information is intended to increase awareness of health information and does not suggest treatment or diagnosis. This information is not a substitute for individual medical attention and should not be construed to indicate that use of the drug is safe, appropriate, or effective for you. See your health care professional for medical advice and treatment.
Product Code : 9379