Description
Sibelium 5 MG Tablet - Uses, Side Effects, Substitutes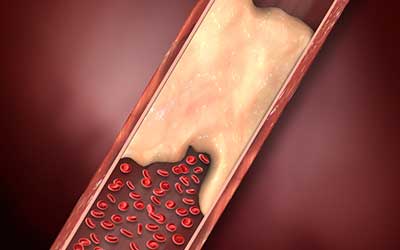 Sibelium 5 mg belongs to the class of drugs known as calcium channel blocker. It is widely used to prevent migraine attacks. Migraine headaches are believed to result due to the dilatation of blood vessels in the head region. Flunarizine may also be used to prevent and treat vertigo and other conditions of the inner ear and the brain. Sibelium Tablets carry out their action by preventing loss of tone and dilation of blood vessels in the head which in turn will help prevent the migraine headache.
This medicine is available for purchase online at Canada Pharmacy. You can have your order be directly delivered to your doorstep without any worries about quality guarantee.
Directions
The recommended dose of sibelium tablets is two tablets per day for all patients younger than 65 years of age. For all those who are 65 or older than 65, must take only one tablet daily. It is recommended to take this medicine at night, before going to bed. Use the medication regularly to get the best of results.
Ingredients
The active substance in every sibelium 5 mg tablet is flunarizine as flunarizine dihydrochloride.
It also contains inactive substances such as:
Lactose monohydrate
Colloidal anhydrous silica
Magnesium stearate
Hypromellose
Polysorbate 20
Maize starch,
Microcrystalline cellulose
Croscarmellose sodium
Cautions
The following need to be considered when using sibelium.
Limit alcohol consumption when using this drug.
Avoid using sleep-inducing medicines when using sibelium.
May cause depression in older patients.
Contains lactose monohydrate, do not use this medicine if you are galactose intolerant.
Pregnant women should use sibelium only with a doctor's prescription.
Breastfeeding mothers also need to consult a doctor before using this medicine.
Do not overdose. Use all medicines according to the doctor's prescription.
Do not skip doses or alter doses without talking to your doctor first.
Side Effects
Possible side effects of this medicine are as follows:
Upset stomach such as constipation, diarrhea
Feeling sick
Nausea
Abdominal pain
Muscle ache or other bodily pains
Increased appetite
Lethargy
Depression
Runny or blocked nose
Sleepiness
Irregular menstrual cycle in women
Increase in body weight
Seek medical help in case any sign aggravates.
IMPORTANT NOTE: The above information is intended to increase awareness of health information and does not suggest treatment or diagnosis. This information is not a substitute for individual medical attention and should not be construed to indicate that use of the drug is safe, appropriate, or effective for you. See your health care professional for medical advice and treatment.
Product Code : 2220