Description
What is Simcor?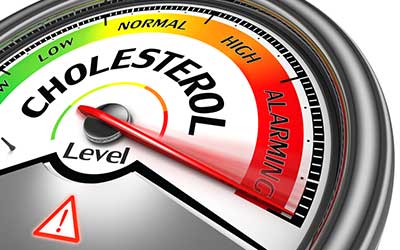 Simcor is made up of a combination of two drugs known as Niacin and Simvastatin. Niacin, or more commonly known as nicotinic acid, is a vitamin B. It is found naturally in plants and animals. There are also synthetic niacin tablets, vitamins, and nutritional supplements available that may be added to many foods as a vitamin supplement. Simvastatin, on the other hand, belongs to the family of drugs known as HMG CoA reductase inhibitors, or statins.
Simvastatin works by reducing levels of "bad" cholesterol LDL (low-density lipoprotein) and triglycerides in the blood and instead increases levels of "good" cholesterol HDL (high-density lipoprotein). Hence, together with these two substances, Simcor is used along with a proper diet to lower cholesterol in the blood. You can purchase the medicine online at Canada Pharmacy.
Directions
This medicine needs to be taken through the mouth, usually one pill per day per as prescribed by your health physician. It is recommended to take niacin 500 mg at bedtime along with a low-fat meal. It is not advised to take this drug on an empty stomach. The pill needs to be taken as a whole, do not chew or break or bite as it may lead to serious side effects.
Ingredients
Simcor is available in multiple doses such as 500/20 mg tablets, 500/40 mg tablets, 750/20 mg tablets, 1000/20 mg tablets, 1000/40 mg tablets.
A Simcor 500/20 mg tablets contain 500 mg of niacin extended-release (NIASPAN) and 20 mg simvastatin.
Each tablet also contains:
Hypromellose
Povidone
Stearic acid
Polyethylene glycol
Butylated hydroxyanisole
FD&C Blue #2
Lactose monohydrate
Titanium dioxide
SIMCOR 500/20 mg, SIMCOR 750/20 mg, and SIMCOR 1000/20 mg also contain iron oxide.
Cautions
Avoid alcohol consumption when using Simcor as it may lead to severe liver damage.
Do not use grapefruit or grapefruit juice when using this drug as it may interact with simvastatin and cause severe side effects.
Maintain a low-fat diet when using Simcor.
Pregnant and breastfeeding females should use this medicine as per a doctor's recommendation.
Side Effects
A few common side effects of Simcor are as mentioned below:
Back pain
Headache
Nausea
Itching
Diarrhea
Flushing of skin
IMPORTANT NOTE: The above information is intended to increase awareness of health information and does not suggest treatment or diagnosis. This information is not a substitute for individual medical attention and should not be construed to indicate that use of the drug is safe, appropriate, or effective for you. See your health care professional for medical advice and treatment.
Product Code : 10938