Description
Solaraze 3 gel Uses and Indications: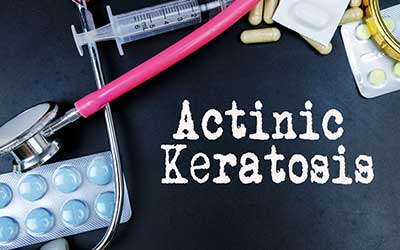 Solaraze gel 3 is used in treating rough areas of skin caused by sun damage. It is a kind of an NSAID. This condition is called actinic keratosis. Actinic keratosis is the forming of rough patches on the skin from sun damage. It is caused by harmful sun exposure over many years, such as from sunbathing, using sunbeds, or working outdoors. This occurs widely in fair-skinned people who are particularly extremely sensitive to the damaging effect of UV rays. This medicine works by inhibiting a substance called cyclo-oxygenase that is involved in the production of various chemicals in the body, some of which are known as prostaglandins. With less cyclo-oxygenase, the production of prostaglandins reduces as well.
You can enjoy Solaraze gel 3 best price online at Canada Pharmacy and get the medicine delivered to your house as well. Apart from reasonable Solaraze gel price, you can also purchase other high-quality products from Canada Pharmacy and have them delivered directly to you.
Directions
Wash and clean the area to be treated before using the medicine. Apply the gel to skin and gently massage it in. The gel is to be used about twice daily or according to your doctor's prescription. Use the medicine regularly for 2 to 3 months or as per your doctor directed you to for best results.
Ingredients
Solaraze gel has diclofenac sodium as the active substance.
The inactive ingredients in this product are benzyl alcohol, polyethylene glycol monomethyl ether, hyaluronate sodium, and purified water.
Cautions
For external use only.
Do not eat or swallow.
Wash hands after use to avoid contact with eyes, nose, or mouth.
Avoid sunbathing, sunbeds, or prolonged exposure to the sun when using this medicine.
Apply a thin layer of solaraze gel and massage into skin.
Make sure the skin is clean and dry before use.
Avoid using on burnt, infected, or open wounded skin.
Avoid taking a shower until at least 1 hour after application.
Do not put a warm cloth or cover the area of application at least before 10 minutes of application.
Side Effects
The side effects you should know about are:
Skin irritation
Burning, stinging or redness on affected area on the skin
Increased sensitivity
Allergic reaction on the skin
IMPORTANT NOTE: The above information is intended to increase awareness of health information and does not suggest treatment or diagnosis. This information is not a substitute for individual medical attention and should not be construed to indicate that use of the drug is safe, appropriate, or effective for you. See your health care professional for medical advice and treatment.
Product Code : 11679