Description
Sprintec Birth Control Tablet Indications: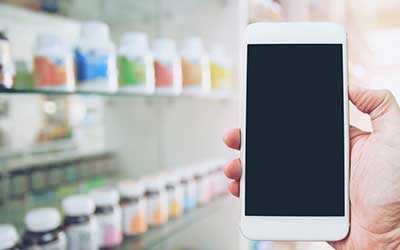 Chemical Name: NORGESTIMATE (nor-JES-ti-mate) and ETHINYL ESTRADIOL (ETH-in-il ess-tra-DYE-ole)
Sprintec is a birth control pill. It is made of two hormones, namely estrogen, and progestin and is used to prevent pregnancy. Ethinyl Estradiol works by preventing the release of the ovum, i.e., the egg in the uterus during the female's menstrual cycle. When no ovum is present, the sperm will not be able to fertilize it. Moreover, it also increases the viscosity of the vaginal fluid, making it thicker so that it is able to trap any sperm cells from reaching the egg. It also introduces changes in the lining of the womb so that in no way can a fertilized egg attach itself and instead, the egg is passed out of the body. To enjoy a hundred percent genuine medicine, you can buy sprintec from Canada Pharmacy.
You can buy sprintec online from Canada Pharmacy at amazingly low prices. There are even certain discounts you can benefit from. You should buy sprintec birth control online from this licensed pharmacy and get it shipped right to your doorstep. 
Directions
This medication needs to be taken through the mouth with a glass of water. The usual dosage is one pill per day. It is important that you take the pill regularly at the same time every day as missing dosages or changes in timing can increase the chances of pregnancy.
Ingredients
Each pill contains the progestational compound norgestimate, USP and the estrogenic compound ethinyl estradiol, USP.
It also contains anhydrous lactose, hydroxypropyl methylcellulose 2208, magnesium stearate, and microcrystalline cellulose.
Cautions
Do not smoke when using sprintec.
Limit sun exposure as it may increase side effects of this pill.
You may experience vision issues, especially if you use contact lenses.
Not to be used during pregnancy or women trying to get pregnant.
It also decreases the amount of breast milk being produced.
Passes through breast milk and can have negative effects on the nursing child.
Side Effects
Possible side effects of this birth control pill are:
Nausea
Vomiting
Acne
Headache
Breast tenderness
Skin rash
Vaginal itching or increased vaginal discharge
Weight gain or weight loss
Darkening of the facial skin
IMPORTANT NOTE: The above information is intended to increase awareness of health information and does not suggest treatment or diagnosis. This information is not a substitute for individual medical attention and should not be construed to indicate that use of the drug is safe, appropriate, or effective for you. See your health care professional for medical advice and treatment.
Product Code : 9576