Description
What is Strattera Medication Used For?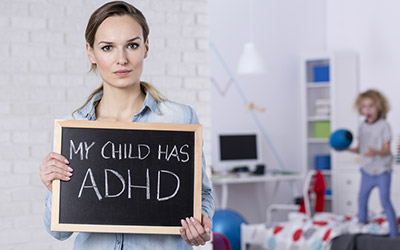 Strattera medication belongs to the class of drugs known as norepinephrine reuptake inhibitor (NRI). It is used to help treat ADHD that stands for attention-deficit hyperactivity disorder. Strattera generic helps improve attention span, staying focused, and decrease hyperactivity and impulsiveness. It works by allowing the neurotransmitter known as norepinephrine to be available to the brain's neurons for a larger period of time. It also increases the quantity of dopamine in the front part of the cortex of the brain.
You can go ahead and currently buy Strattera medication online at the best price from Canada Pharmacy.
Directions
Atomoxetine ADHD capsule needs to be taken through the mouth (orally) with a glass of water. The usual dosage is about twice every day with the first being taken right in the morning when one wakes up and the second on at noon or evening. It is good to avoid taking this medicine at night and taking it well before bedtime as it may cause trouble falling asleep.
Ingredients
Each Strattera ADHD capsule contains atomoxetine HCl equivalent to 10, 18, 25, 40, 60, 80, or 100 mg of atomoxetine depending on the dosage required. The capsules further contain pregelatinized starch and dimethicone.
As for the capsule shell, it is made of gelatin, sodium lauryl sulfate, FD&C Blue No. 2, synthetic yellow iron oxide, titanium dioxide, red iron oxide.
The capsules print is written with edible black ink.
Cautions
Avoid contact with the capsule contents.
Do not break, chew, or crush capsule. Swallow it as a whole.
In case of contact of capsule contents with skin, rinse immediately.
In case of contact with eyes, rinse with plenty of water and consult a doctor at once.
May affect a child's growth rate if used for long.
May make you dizzy, do not drive or operate machinery until fully alert.
Pregnant women should use this medicine with a doctor's prescription only.
Breastfeeding mothers should consult a doctor before using this medicine.
Side Effects
Common Strattera side effects are as follows:
Nausea
Vomiting
Upset stomach
Constipation
Dry mouth
Loss of appetite
Mood changes
Feeling tired
Dizziness
Urination problems
Impotence
Trouble having an erection
IMPORTANT NOTE: The above information is intended to increase awareness of health information and does not suggest treatment or diagnosis. This information is not a substitute for individual medical attention and should not be construed to indicate that use of the drug is safe, appropriate, or effective for you. See your health care professional for medical advice and treatment.
Product Code : 5492