Description
Stugeron Medicine uses and Indications: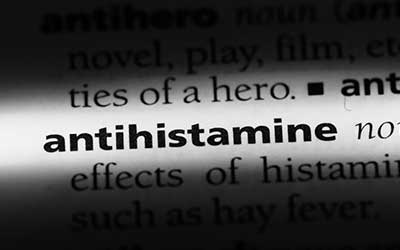 Stugeron medicine is an antihistamine medicine that functions in the brain. It prevents an area of the brain known as the vomiting center from receiving nerve messages sent from the inner ear. When something disturbs this part of the ear, nerve signals are sent from it to the vomiting center in the brain which can lead to sensations such as nausea, dizziness or spinning sensations and the reflex of vomiting.
Cinnarizine tablets work by blocking histamine receptors in the vomiting center in the brain. This prevents it from receiving nerve messages from the inner ear. As a result, disturbances in the middle ear prevent the activation of the vomiting center and causing nausea.
This medicine is available for purchase online at Canada Pharmacy. Not only can you enjoy high-quality medicines at reasonable rates from this licensed online pharmacy, but you can also get your products delivered right to your doorstep without any problem. All of your ordering information remains safe.
Directions
This medicine needs to be taken orally with a glass of water. You may choose to take it with food or without food. It is recommended to take it with food to avoid stomach upsets. You may swallow the tablet as a whole, suck on it or chew it; as you wish. Take the medicine regularly for the best of results.
Ingredients
Each cinnarizine over the counter tablet contains 15 mg of cinnarizine.
It also contains other ingredients such as lactose monohydrate, maize starch, sucrose, talc, magnesium stearate, and polyvidone.
Fact Table

Formula

C26H28N2

License

EU EMA, US FDA

Bioavailability

Low

Legal status

RX Only

Chemical Name

Cinnarizine

Elimination half-life

3-4 hours

Dosage (Strength)

15mg (100 tablets)

Pregnancy

Consult a doctor

Brands

Stugeron, Arlevert

Protein binding

91%

PubChem CID

1547484

MedlinePlus

-

ChEBI

31403

ATC code

N07CA02

DrugBank

DB00568

KEGG

D01295

Routes of administration

Oral
Cautions
Not to be used by pregnant women as it may harm the unborn child.
Not suitable for use by breastfeeding mother as it passes through milk and may have undesirable effects on the nursing child.
Limit alcohol consumption when using this drug.
May cause dizziness, do not drive or operate machinery when using this medicine until fully alert.
Not suitable for children under 5 years of age.
Side Effects
Possible side effects of stugeron 15 are as follows:
Drowsiness
Weight gain
Indigestion
Nausea
Vomiting
Stomach discomfort and pain
Excessive sweating
Headache
Indigestion
Dry mouth
Depressed mood
Do consult your doctor if the side effects persist when using this medication.
IMPORTANT NOTE: The above information is intended to increase awareness of health information and does not suggest treatment or diagnosis. This information is not a substitute for individual medical attention and should not be construed to indicate that use of the drug is safe, appropriate, or effective for you. See your health care professional for medical advice and treatment.
Product Code : 10281