Description
What is Sulfinpyrazone Used For?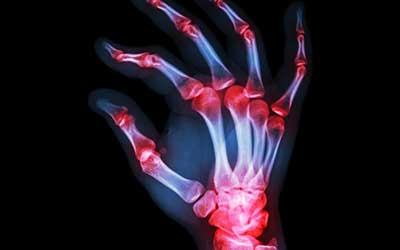 Sulfinpyrazone is used for the treatment of gouty arthritis. It functions by dropping the quantity of uric acid in the blood which leads to the prevention of gout attacks. This medication is not for the treatment of abrupt or intense gout attack and can worsen it. Gout arises when the uric acid level intensifies; creating uric acid rocks that cause pain in the joints. Sulfinpyrazone belongs to a group of medications called uricosurics. It allows the kidneys to clear the uric acid, thus decreasing the increased levels of uric acid and averting the formation of uric acid crystals. Dropping levels of uric acid can be beneficial for your kidneys.
You can purchase Sulfinpyrazone for the lowest price online from Canada Pharmacy.
Directions
Take Sulfinpyrazone exactly as it is prescribed by your medical consultant. Do not increase or decrease the amount of your dosage without your consultant's consent.
Take Sulfinpyrazone twice a day, orally. It is ideal to consume the medicine with milk, food, or antacids to avoid an upset stomach. It is also recommended to drink a glass of water with every dose and 8 glasses of water every day for the prevention of kidney stones. You may also take foods and drinks to decrease levels of acidity in your urine.
Sulfinpyrazone should not be taken during an abrupt gout attack. Don't worry if you experience increased gout attacks for many months after you have started Sulfinpyrazone dosage as the body is removing the extra uric acid.
Ingredients
Active ingredient:
Inactive ingredients:
Colloidal silicon dioxide
Gelatin
Lactose
Magnesium stearate
Cornstarch
Stearic acid
Talc
Cautions
Before you consume Sulfinpyrazone, make sure that you inform your doctor if you have any other medical conditions and are taking any medicines for them. This medicine contains some inactive ingredients that have the tendency to causes adverse reactions. If you experience any of the side effects listed above, seek immediate medical help.
Discuss the risks and advantages of using this medicine with your doctor if you are pregnant or planning to get pregnant or are a nursing mother. This medicine can make you drowsy so avoid driving a vehicle or working around harmful objects.
Side Effects
The adverse reactions of using Sulfinpyrazone are:
Vomiting
Nausea
Joint pain
Skin rashes or redness
Swelling
Loss of hunger
Breathing issues
Fever
Mouth sores
Sore throat
Pain while urinating, no urine, or more urine.
Bruising
Swollen glands
Back pain
Blood in stool or urine
IMPORTANT NOTE: The above information is intended to increase awareness of health information and does not suggest treatment or diagnosis. This information is not a substitute for individual medical attention and should not be construed to indicate that use of the drug is safe, appropriate, or effective for you. See your health care professional for medical advice and treatment.
Product Code : 1818