Description
What is Surmontil Used for?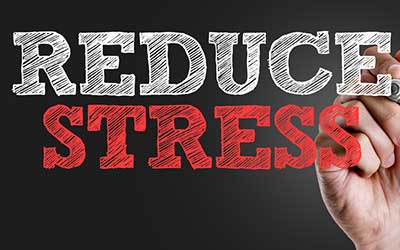 Surmontil Trimipramine is a tricyclic antidepressant. This drug functions by affecting the neurotransmitters (natural chemicals) in the brain that are not balanced in the people suffering from depression. Surmontil 25 mg also enhances your mood and well-being, letting you enjoy your life more. Surmontil is used for the treatment of symptoms that cause depression.
You can buy Surmontil 25 mg online for the best price from Canada Pharmacy.
Directions
Take Surmontil 25 mg just the way it has been recommended by your doctor. For further information follow the directions provided on the prescription packaging. Do not consume Surmontil 25 mg in greater or lesser quantities or for shorter or longer than suggested.
Take Surmontil 25 mg with or without food orally, 1 to 3 times every day. It is recommended to take the medicine before bedtime to avoid feeling drowsy. You may take the medicine consistently at the same time for at least 2 to 4 weeks to see the desired results. Do not stop using Surmontil without your doctor's approval even if you start to feel better to avoid the withdrawal symptoms.
In case of a missed dose, take Surmontil 25 mg as soon as you remember. However, if the time for your next dose is near, skip the missed dose. Do not take 2 doses together.
Ingredients
Each Surmontil 25 mg tablet contains:
Active ingredient:
Inactive ingredients:
FD&C Blue No. 1
Gelatin
Lactose Monohydrate
Magnesium Stearate
Titanium Dioxide
Shellac
Ferrosoferric Oxide
Propylene Glycol
Ammonia
Benzyl Alcohol
D&C Yellow No. 10
Edetate Calcium Disodium
Fd&C Yellow No. 6
Butylparaben
Propylparaben
Methylparaben
Sodium Lauryl Sulfate
Sodium Propionate
Cautions
Before using Surmontil 25 mg, consult your doctor and inform him/her if you have any other medical conditions and are taking medicines for them, such as:
History of heart issues
Allergic to Surmontil
Bipolar disorder or other mental issues
Diabetes
You may also discuss with your doctor if you are pregnant, wanting to get pregnant or a nursing mother, before consuming Surmontil. Avoid drinking alcohol with this drug as it can lead to adverse reactions. You may also avoid stepping out in the sun without the protection of a sunscreen.
Side Effects
Some of the adverse reactions of using Surmontil are:
Nausea
Blurred vision
Confusion
Chest pains
Difficulty in passing urine
Seizure
Fever
Hallucinations
Bruising
Increased heart rate
Vomiting
Restlessness in the eyes, jaw, neck, and tongue
Diarrhea
Changes in weight
Insomnia
IMPORTANT NOTE: The above information is intended to increase awareness of health information and does not suggest treatment or diagnosis. This information is not a substitute for individual medical attention and should not be construed to indicate that use of the drug is safe, appropriate, or effective for you. See your health care professional for medical advice and treatment.
Product Code : 12109