Description
Sustiva Medication Uses and Indications: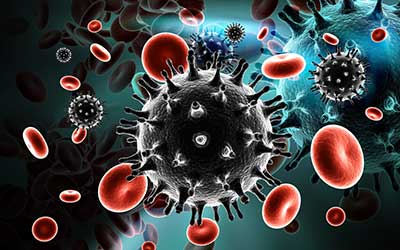 Sustiva medication is used with other human immunodeficiency virus (HIV) medicines to help regulate HIV infection from multiplying in the human body. Efavirenz is from a category of medications called non-nucleoside reverse transcriptase inhibitors (NNRTIs). Sustiva Efavirenz tablets work by lowering the quantity of HIV in the body so the immune system can operate properly.
Sustiva generic lessens the risk of suffering from HIV difficulties, such as infections and cancer. Take note that Sustiva medication does not cure AIDS or HIV.
You can buy Sustiva generic from Canada Pharmacy online at the best price.
Directions
Take Sustiva medication just the way it has been prescribed by your medical consultant. Follow the guidelines provided with the prescription label.
This information is specifically for Efavirenz 600 and Efavirenz 300 mg tablets.
Efavirenz tablets should not be taken alone. Take Sustiva medication in combination with other antiviral medicines to avoid becoming resistant to Efavirenz.
You must take Efavirenz 600 or Efavirenz 300 mg tablets at bedtime on an empty stomach. If you find it hard to swallow the entire capsule, you can open it (do not break, crush or chew) and dash in yogurt, grape jelly or applesauce and consume it right away. After taking Efavirenz tablets, avoid eating for at least 2 hours.
Ingredients
Each Sustiva tablet has the active ingredient Efavirenz.
Inactive ingredients are:
Croscarmellose Sodium
Hydroxypropyl Cellulose
Lactose Monohydrate
Magnesium Stearate
Microcrystalline Cellulose
Sodium Lauryl Sulfate
Cautions
Before consuming Efavirenz tablets, consult your doctor and inform him/her if you have or had any medical issues such as:
Epilepsy
Seizures
Liver problems
History of consuming drugs
History of heart issues
History of mental disorders
High levels of cholesterol
You must not consume this medicine if you are pregnant, trying to get pregnant or are breastfeeding as HIV can pass on to the baby if you are not treated during pregnancy. Use 2 procedures of contraceptives while you are taking Sustiva, for a minimum of 12 weeks after your last dosage.
Side Effects
Signs of adverse reaction to Sustiva are:
Difficulty in breathing
Hives
Seizure
Fever
Swollen lips, throat, and tongue
Burning sensation in eyes
Skin rashes and peeling
Liver issues
Nausea
Dark color of urine and stool
Stomach aches
Jaundice
Loss of hunger
Diarrhea
Mouth sores
Weight loss
Chest pain
Swollen glands
Sores in genital regions
Increased heart rate
Weakness
Lessened sexual desire
IMPORTANT NOTE: The above information is intended to increase awareness of health information and does not suggest treatment or diagnosis. This information is not a substitute for individual medical attention and should not be construed to indicate that use of the drug is safe, appropriate, or effective for you. See your health care professional for medical advice and treatment.
Product Code : 1820