Description
What is Symbicort Turbuhaler?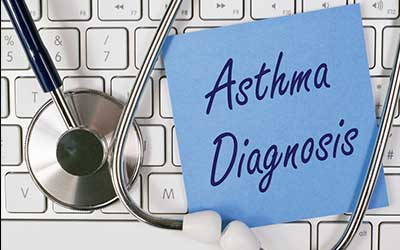 Symbicort Turbuhaler comprises of a combination of formoterol and budesonide. Formoterol is a bronchodilator (inhaler) that eases the airways muscles to enhance breathing whereas Budesonide is a steroid that decreases inflammation in your body.
Budesonide medication prevents Bronchospasm,  Asthma, and Obstructive pulmonary disease (COPD).
Symbicort Turbuhaler is not for people under the age of 6 years old. For individuals who suffer from asthma, Symbicort Turbuhaler can be used only if asthma is not controlled correctly or is severe or not on other asthma medications.
You can purchase this medicine online from Canada Pharmacy at the best price.
Directions
Take Budesonide medication just the way it is instructed by your doctor. Follow the instructions on the prescription packaging. Do not use Symbicort Turbuhaler in greater or lesser amounts or for shorter or longer than suggested by the doctor. The dose of Symbicort is individual and is given depending on the seriousness of the disease. Before using the inhaler, always rinse your mouth with water to avoid fungal infections in the throat or mouth. Do not let a young child use Symbicort Turbuhaler without the assistance of an adult. Use your medicine within 3 months.
The medicine indicator on the nebulizer will become yellow when there are 20 dosages left in the bottle so you must get your treatment refilled before the medicine is finished completely.
The Symbicort Turbuhaler inhaling mouthpiece should be cleaned with a dry piece of cloth should never get wet.
Ingredients
Symbicort Turbuhaler contains:
Active ingredients:
Budesonide
Formoterol (eformoterol) fumarate dehydrate
Inactive ingredients:
Cautions
Before taking Symbicort Turbuhaler, consult with your medical consultant and inform him/her if you have any medical issues and are taking medicines for them such as:
Diabetes
Lung infections
High blood pressure
History of heart issues
Thyroid and adrenal glands issues
Low levels of potassium in the blood.
Serious liver diseases
Seizure
Epilepsy
Tuberculosis
Cataracts
Herpes
If you are pregnant or wanting to get pregnant, discuss the advantages and disadvantages of using Symbicort Turbuhaler during pregnancy. If you are a nursing mother, do not take this medicine without consulting your doctor. Do not share this medicine with anyone.
Side Effects
The adverse reactions of using Symbicort Turbuhaler might be:
Breathing issues such as choking
Blurred vision
Burning eyes
Difficulty in swallowing
White patches in throat and mouth
Nausea
Body pain
Vomiting
Fever and chills
Tiredness
Sinus
Congested nose
Skin redness and rashes
Headache
Back pain
IMPORTANT NOTE: The above information is intended to increase awareness of health information and does not suggest treatment or diagnosis. This information is not a substitute for individual medical attention and should not be construed to indicate that use of the drug is safe, appropriate, or effective for you. See your health care professional for medical advice and treatment.
Product Code : 2165