Description
Taclonex Ointment Uses & Indications: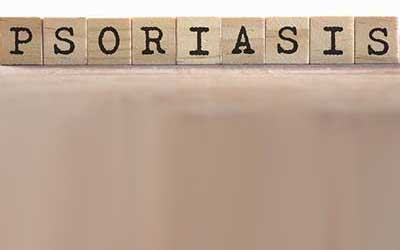 Taclonex ointment consists of a blend of calcipotriene and betamethasone. Betamethasone is a steroid that helps in the prevention of the discharge of harmful substances that cause inflammation in the body. Calcipotriene is a type of vitamin D that functions by reducing the speed of the reproduction of skins cells. Taclonex ointment is a combination medication used for the treatment of plaque psoriasis.
To enjoy the most reasonable Taclonex price, buy Taclonex ointment online from Canada Pharmacy.
Directions
Apply Taclonex ointment exactly as it has been prescribed by your doctor. For further guidance, read the leaflet provided with the medicine.
Taclonex ointment is to be applied only to the skin. Put on a thin layer on the affected area, once every day. Rub the medication lightly until it is absorbed in the skin. Make sure to wash your hands after you are done using the medicine, except if you are applying the medicine to treat your hands. Make sure not to put this medicine on your face, groin region, or underarms. Do not cover the treated area with a bandage or cloth. Do not put on more ointment than suggested or apply it more than or longer than prescribed. Doing this can increase the absorption of the medicine into the bloodstream.
Ingredients
Taclonex ointment contains the active ingredients Calcipotriene Hydrate and Betamethasone Dipropionate.
Inactive ingredients:
Hydrogenated Castor Oil
Mineral Oil
Ppg-11 Stearyl Ether
Alpha-Tocopherol, DL
Butylated Hydroxytoluene
Cautions
Do not Buy Taclonex ointment online if you are allergic to any ingredient in this medicine or had any adverse reactions. Medical tests such as blood calcium level test will be done to examine your development and to see if there are any side effects. Avoid exposure to the sun while you are using this medicine. Wear protective clothing and use sunscreen if you step outside in the sun. Avoid using other medications and cleansers on your skin.
If you are pregnant or plan on getting pregnant, talk about the advantages and disadvantages of using Taclonex ointment during pregnancy with your doctor. Do not take this medicine if your breastfeeding.
Side Effects
Adverse reactions of using Taclonex ointment may include:
Irregular menstruation
Weight gain
Increased body hair growth
Depression
Confusion
Anxiety
Severe skin irritation
Thinning of skin
Skin infections
Slow wound/bruise healing
Constipation
Increased calcium levels in the body
Muscle pain
Bone pain
Increased urine
Severe thirst
Nausea
Diarrhea
Vomiting
Loss of appetite
Skin darkening
IMPORTANT NOTE: The above information is intended to increase awareness of health information and does not suggest treatment or diagnosis. This information is not a substitute for individual medical attention and should not be construed to indicate that use of the drug is safe, appropriate, or effective for you. See your health care professional for medical advice and treatment.
Product Code : 9735