Description
What's in Tamiflu, and What is Tamiflu Used for?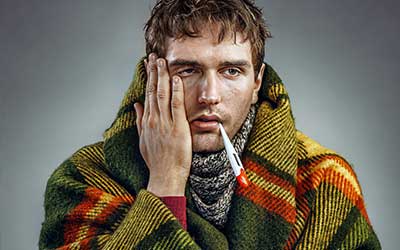 Tamiflu capsules are antiviral medicines that are used for the treatment of different types of flu viruses (influenza A and B) in people who have been suffering from the symptoms of flu for around 1 to 2 days. Tamiflu functions by discontinuing the development and expansion of the flu virus in the body. Tamiflu prescription is given as Oseltamivir that helps in reducing the period of flu symptoms such as:
Nasal congestion (stuffed nose)
Sore throat
Cough
Muscle pain
Weariness
Headache
Fever
Chills
The medicine is available for purchase online at Canada Pharmacy. You can have it delivered right to your doorstep.
Directions
Take the Tamiflu prescription exactly the way your doctor has suggested. Follow the instructions and directions given on the packaging label. Do not increase or decrease your dosage without your doctor's consent. The amount of dose will depend on your medical issues, kidney function, and reaction to the treatment.
Take Tamiflu 75 mg as soon as you experience the flu symptoms, such as chills, body pain, fever, running or congested nose, and coughing.
You may take Tamiflu 75 mg with a glass of water, twice every day for 5 days if you have the flu. For the prevention of flu, take Tamiflu 75 mg once every day for 10 days.
Ingredients
Tamiflu capsules contain the active ingredient Oseltamivir phosphate.
Inactive ingredients are:
Starch, corn
Povidone k30
Croscarmellose sodium
Talc
Sodium stearyl fumarate
Gelatin, unspecified
Titanium dioxide
Ferric oxide yellow
Ferric oxide red
Fd&c blue no. 2
Shellac
Cautions
Before taking Tamiflu capsules, inform your doctor if you are allergic to Oseltamivir or if you have any other medical issues and are taking medicines for them. This medicine has inactive ingredients that may cause unpleasant reactions. If you experience any of the adverse reactions mentioned above, seek emergency medical help.
Tell your doctor if you have or had any kidney problems or had dialysis treatment.
If you are pregnant or wanting to get pregnant, have a discussion about the threats and advantages of using this medicine with your medical consultant. Also, check with your doctor before breastfeeding as this medicine can pass into the breast milk and may be dangerous for your baby.
Side Effects
The side effects of using Tamiflu capsules are:
Vomiting
Nausea
Confusion
Shakiness and tremors
Hallucinations
Headache
Body pains
Swollen face, tongue, lips, and throat
Skin rashes and infections
Hives
Difficulty in breathing
Irritation or redness in eyes
Sleep disorders like insomnia
Diarrhea
Nose bleeding
Coughing or choking
IMPORTANT NOTE: The above information is intended to increase awareness of health information and does not suggest treatment or diagnosis. This information is not a substitute for individual medical attention and should not be construed to indicate that use of the drug is safe, appropriate, or effective for you. See your health care professional for medical advice and treatment.
Product Code : 10286