Description
Taytulla Birth Control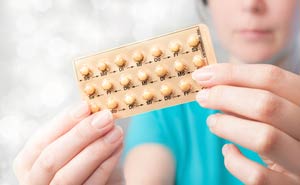 Taytulla is the only oral contraceptive that comes in a softgel capsule. This low-dose prescription birth control pill comes with a daily dose of estrogen that is only 20 micrograms.
If taken as directed by the doctor Taytulla has been proven to be up to 96% effective in pregnancy prevention.
To get more information about Taytulla check out their
official website
.
What Is Taytulla?
Taytulla birth control is an opaque pale pink color softgel birth control capsule that has a combination of 2 female hormones.
Estrogen (known as ethinyl estradiol)
Progestin (known as norethindrone acetate)
Cautions
Do not use Taytulla if you have kidney, liver, or adrenal disease because this could cause serious heart and health problems, or if you have or have had blood clots, history of heart attack or stroke, high blood pressure that medicine cannot control, breast cancer or any cancer that is sensitive to female hormones, liver disease or liver tumors, unexplained bleeding from the vagina, or if you are or may be pregnant.

WARNING TO WOMEN WHO SMOKE

If you are 35 years old and smoke do NOT take Taytulla. People who are older and smoke have a higher risk of experiencing a heart attack, stroke or blood clots which could lead to death.

What else should you know about Taytulla
If you experience yellowing of the skin or eyes due to liver problems you should stop taking this medication and speak with your doctor immediately.
If you had a baby within the last 4 weeks or breastfeeding you should not take Taytulla. You should speak with your doctor about other safe birth control alternatives.
If you are pre-diabetic or diabetic you should have your doctor monitor your health to make sure you do not experience any health issues while taking Taytulla.
If you experience a blood clot at least 4 weeks before or 2 weeks after major surgery you should not be taking Taytulla or stop taking it. Make sure to consult your doctor before using birth control pills.
Note:
Taytulla is a birth control pill and it will not protect you against sexually transmitted diseases (STDs), including HIV, the virus that causes AIDS.
Side Effects
The most common side effects reported by women taking Taytulla in a study were nausea/vomiting, headache, spotting or bleeding between menstrual periods, painful menstruation, weight change, breast tenderness, acne, abdominal pain, anxiety, and depression.


IMPORTANT NOTE: The above information is intended to increase awareness of health information and does not suggest treatment or diagnosis. This information is not a substitute for individual medical attention and should not be construed to indicate that use of the drug is safe, appropriate, or effective for you. See your health care professional for medical advice and treatment.
Product Code : 13182