Description
Tekturna Medication Uses and Indications: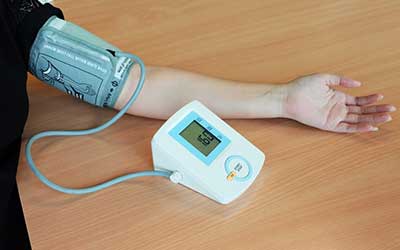 Tekturna medication belongs to the type of drugs known as renin inhibitors. It is used to treat issues of hypertension which is the unusual high blood pressure in the body. Abnormally high blood pressure can lead to serious health problems such as heart failures, strokes, kidney malfunctioning, etc. Tekturna 300 mg works by reducing the amount of chemicals in the blood that causes narrowing of the blood vessels. Wide and relaxed blood vessels allow the smooth flow of blood throughout the body, ensuring to keep the blood pressure fairly low and constant.
This medicine is available for purchase online at Canada Pharmacy. Apart from reasonable rates, you can also have Tekturna delivered to your doorstep without any shipping hassles. All of your ordering information remains safe.
Directions
This medication needs to be taken orally. The usual dose is usually once per day. You may choose to take it with or without food, but it is necessary you take the medicine the same way each time as long as the treatment continues.
Ingredients
Tekturna medication is available in two dosages that are 165.75 mg or 331.5 mg. Each tablet contains aliskiren hemifumerate (about 150 mg or 300 mg aliskiren depending on the strength) as well as:
Crospovidone
Magnesium stearate
Microcrystalline cellulose
Povidone
Silica
Colloidal anhydrous
Hypromellose
Macrogol
Talc
Iron oxide
Black (E 172)
Iron oxide
Red (E 172)
Titanium dioxide (E 171)
Cautions
Avoid taking aliskiren medication with a high-fat meal as it may reduce the absorption of the drug into the body.
Do not take fruit juices along with the drug as this too can decrease the absorption of this medicine.
Avoid alcohol consumption when taking this medicine.
Get up slowly from a sitting or lying position to avoid getting too dizzy and falling over.
May cause dizziness, do not drive or operate machinery until fully alert.
Not to be used by pregnant women as it may harm the unborn child.
Breastfeeding mothers should use this medication only with a doctor's prescription to avoid any undesirable effects on the nursing child.
Side Effects
Common side effects of Tekturna include:
Upset stomach
Diarrhea
Dizziness
Lightheadedness
Lethargy
IMPORTANT NOTE: The above information is intended to increase awareness of health information and does not suggest treatment or diagnosis. This information is not a substitute for individual medical attention and should not be construed to indicate that use of the drug is safe, appropriate, or effective for you. See your health care professional for medical advice and treatment.
Product Code : 9665