Description
What is Tetracycline Capsule used for?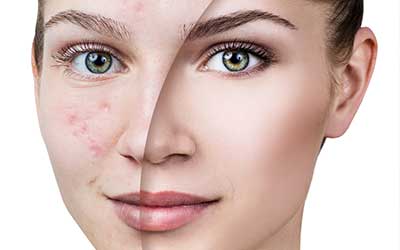 Tetracycline capsules are antibiotics that may be used to treat a wide range of diseases caused by bacteria. These may include infections such as pneumonia, cardiovascular infections, infections of the eye, skin, genital area, and urinary system. Tetracycline acne is also cured. This medication works by killing bacteria and preventing further growth. However, it is ineffective to fight against viral infections such as cough, cold, and flu.
You can buy Tetracycline online from Canada Pharmacy and enjoy the best rates. Furthermore, the shipping process if hassle free. You also have quality guarantee on every order.
Directions
This medicine needs to be taken orally with a full glass of water. The dosage should be according to your doctor's prescription. It is important to take this medicine on an empty stomach, a few hours before or after a meal. You should also ensure that you do not lie down at least within 10 minutes of taking this medicine and hence, you need to avoid taking the drug at bedtime.
Ingredients
Each tetracycline capsule contains tetracycline hydrochloride USP, 250 mg or 500 mg as well as inactive Ingredients that include:
Lactose
Magnesium stearate
Sodium lauryl sulfate
In addition, the 250 mg capsule shell contains D&C yellow no. 10, FD&C yellow no.
Cautions
All medications need to be used with a doctor's prescription only. Do not alter dosages or skip dosages.
Do not overdose.
Do not skip any doses.
Take all antibiotics in evenly spaced timings to prevent bacteria from becoming resistant to the drug, making it ineffective for any further use for treatment.
Continue taking the medicine until the entire prescribed amount is finished.
Avoid taking multivitamins supplements, iron or calcium supplements, laxatives, and antacids when using this medicine.
Limit exposure in the sun or tanning beds or sunbathing when using this drug as it may increase sensitivity to the sun.
Side Effects
Possible side effects of this drug are as follows. These are common signs and experienced by many users but go away once the treatment is completed.
Nausea
Vomiting
Diarrhea
Itching of the rectum or vagina
Swollen tongue
Black or hairy tongue
Sore or irritated throat
IMPORTANT NOTE: The above information is intended to increase awareness of health information and does not suggest treatment or diagnosis. This information is not a substitute for individual medical attention and should not be construed to indicate that use of the drug is safe, appropriate, or effective for you. See your health care professional for medical advice and treatment.
Product Code : 9610