Description
Theophylline Medication Tablets, Capsules Uses and Indications: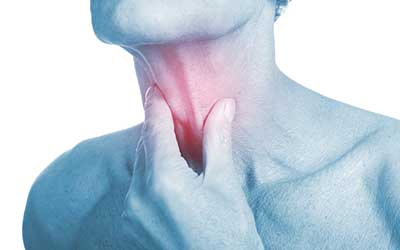 Theophylline medication belongs to the class of drugs known as methylxanthines. It is used widely to prevent and treat symptoms of asthma, COPD such as bronchitis and emphysema, and other similar lung diseases. These symptoms include wheezing, shortness of breath, and chest tightness. Theophylline tablets work by relaxing air passages and making them wider to aid in breathing and allow easier and smoother breathing.
You can purchase the medicine online from Canada Pharmacy and enjoy reasonable rates. Your order can be ordered right to your doorstep.
Directions
This medication needs to be taken orally with a full glass of water. The usual dosage is about once or twice per day, but the doctor may choose to vary the dosage according to the patient's medical condition, weight, and age. You can take this medicine on an empty stomach, but if you suffer from upsetting of the stomach due to it, you may choose to take it with food as well. Use this drug regularly for the best of results.
Ingredients
Each theophylline tablet for oral consumption is available in two dosages that are either 300 mg or 450 mg.
Each tablet contains anhydrous Theophylline as well as other inactive ingredients such as hypromellose, lactose monohydrate, magnesium stearate, and povidone.
Cautions
The action of this drug is not immediate and hence, should not be used to treat sudden breathing problems.
People who suffer from breathing issues should always keep a quick-relief inhaler on hand.
May cause dizziness, do not drive or operate machinery until fully alert.
Avoid consuming meals rich in fats at least 1 hour before or after taking this medicine.
Pregnant women should only use this medication with a doctor's recommendation by discussing all possible outcomes.
Breastfeeding mothers should avoid using this medicine as it passes through breast milk and may have negative effects on the nursing child.
Side Effects
Common side effects of this medicine are as follows:
Abdominal pain
Diarrhea and other symptoms of upset stomach
Headache
Sweating
Sleep problems such as insomnia
Feeling restless, nervous
Increased irritability
Contact a doctor at once if any of these side effects aggravate or persist for a prolonged period of time.
IMPORTANT NOTE: The above information is intended to increase awareness of health information and does not suggest treatment or diagnosis. This information is not a substitute for individual medical attention and should not be construed to indicate that use of the drug is safe, appropriate, or effective for you. See your health care professional for medical advice and treatment.
Product Code : 9382